Marriott's First Hotel Built Using Modular Construction Wins An Award
May 23, 2018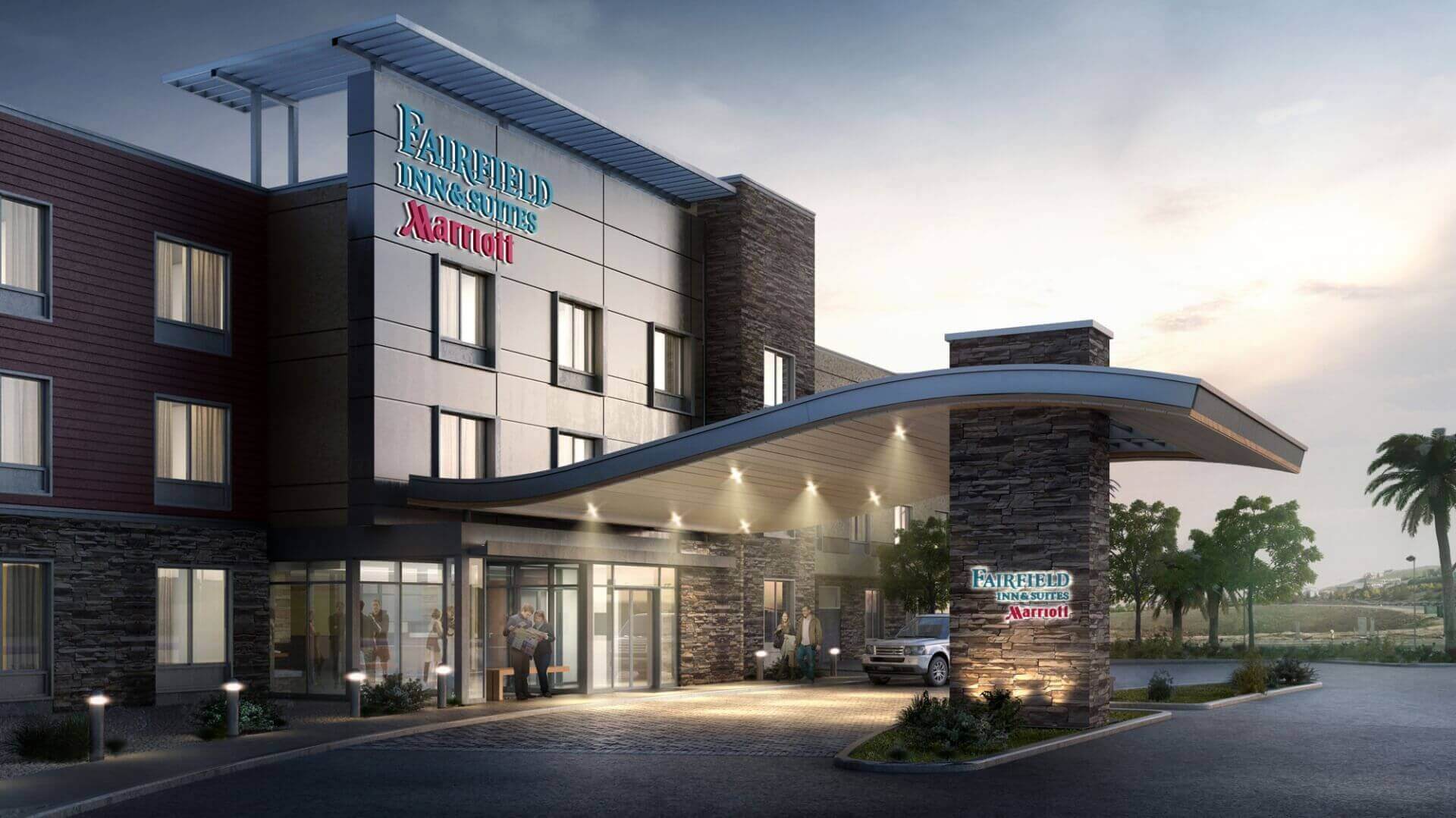 DesignCell Architecture is proud to announce that the firm was the Architect of Record on Guerdon Modular Building's award-winning manufacturing and construction of The Marriott Fairfield Inn & Suites in Folsom, CA. Guerdon was awarded first place in the "Permanent Commercial Housing over 10,000 Square Feet" category in the Modular Building Institute's (MBI) 2018 Awards of Distinction. The award was presented last month at MBI's 2018 World of Modular annual convention in Hollywood, FL.
DesignCell provided design for the hotel and administration for Design/Bid/Build construction on the award-winning project that was completed in January 2017. The three-story Folsom Fairfield Inn & Suites by Marriott made history as Marriott's first hotel (across all their brands) to be built using off-site modular construction.
"We are so proud to have played an integral role on this history-making project," said Scott Brown, architect and principal at DesignCell Architecture. "Working side-by-side with Guerdon's team, we were able to incorporate the pre-fabricated, pre-finished stackable unit technology into the hotel while staying true to the Marriott brand."
The MBI Awards of Distinction is the premier awards program recognizing design excellence in structures utilizing pre-fabricated systems. Guerdon was recognized for Architectural Excellence, Technical Innovation & Sustainability, and Cost Effectiveness on the project.