Clubhouse Apartments Open in Goodyear, Arizona
October 01, 2020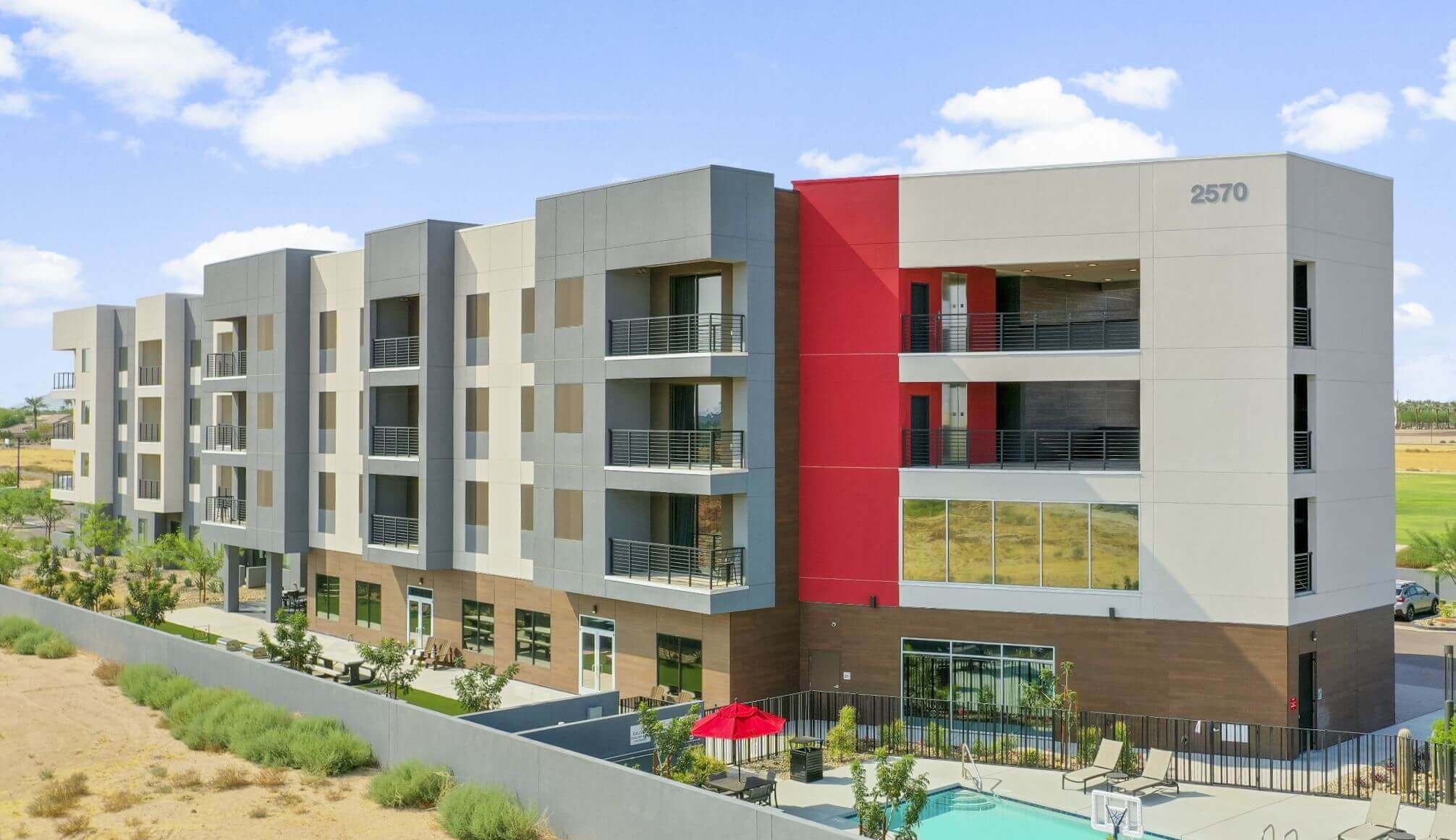 We are excited to announce the opening of the Clubhouse Apartments, a four-story, 60,000 sf housing facility and development center for Major League Baseball's Cleveland Indians. DesignCell designed the housing complex with the team's culture in mind, providing indoor and outdoor spaces where the players can relax, unplug, and bond.
The facility, which is located across from the team's spring training facility on South Wood Boulevard in Goodyear, Arizona, features thirty-nine two-bedroom units complete with full kitchens, two studios and a multifunctional common area. The common area evokes a clubhouse feel with a game room, café, nutrition station, and meeting spaces. The outdoor area includes a pool, a BBQ grilling area, and a covered lounge area. The facility also includes single-car parking garages and storage spaces.
Check out these photos of the state-of-the art facility!