Vilnius Team Celebrates World Architecture Day at Archfest 2020
July 06, 2020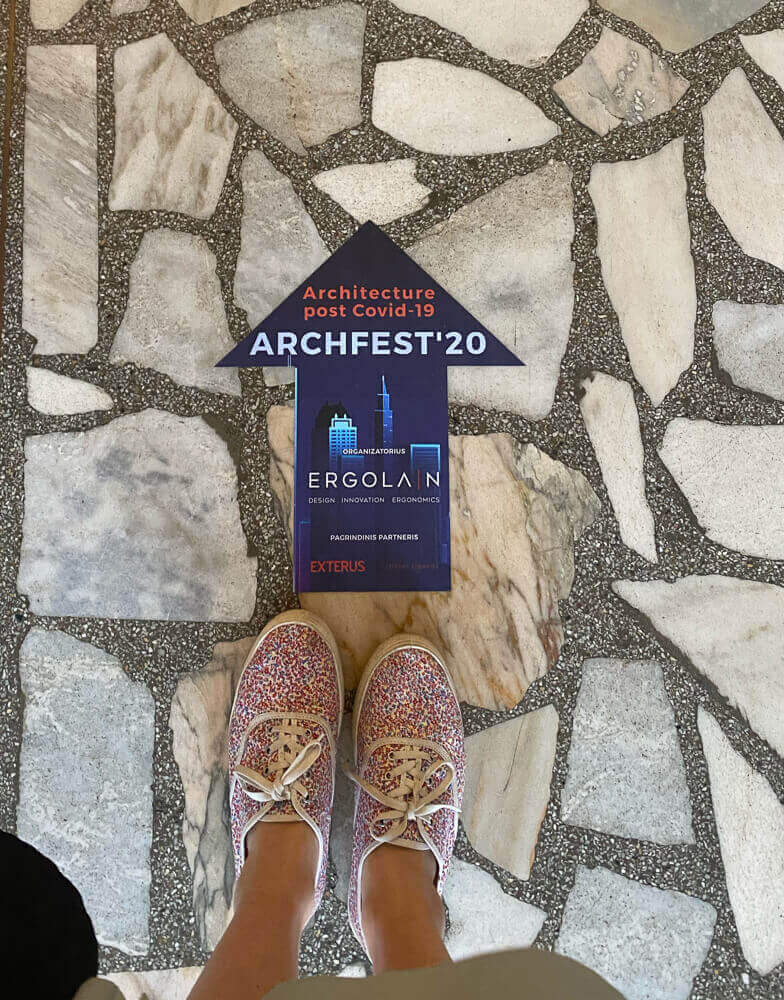 On July 1, members of DesignCell's Lithuania team attended Archfest 2020, a celebration to commemorate World Architecture Day. The event, which hosted most of the known architecture companies in Lithuania, was held at the historical Museum of Applied Arts and Design which is located next to Gediminas Castle and the rivers, Neris and Vilnele.
The highlight of the celebration was a presentation by Baltic Fire Forum which demonstrated "Resq-Life," an automatic evacuation landing device that protects families living in the Vilnius project during fires or other emergencies. An additional attraction was a chair-design competition for architecture students.
Discussion topics at the event centered around post COVID-19 architecture, emphasizing the need to redirect or re-plan to adapt to the new environment the virus has created. There was also discussion about sustaining productivity while working from home, with the general consensus being that if you work well in the office, you can do the same at home. After the planned sessions were complete, attendees gathered to socialize and enjoy an outdoor barbecue with live music from the band, Celsius.
World Architecture Day was created by the International Union of Architects to recognize the work of architects and the impact that work has on our daily lives. Originally held on July 1st, some countries now recognize the day in October.