Video Release of The Fountains Pro Housing Project
July 19, 2022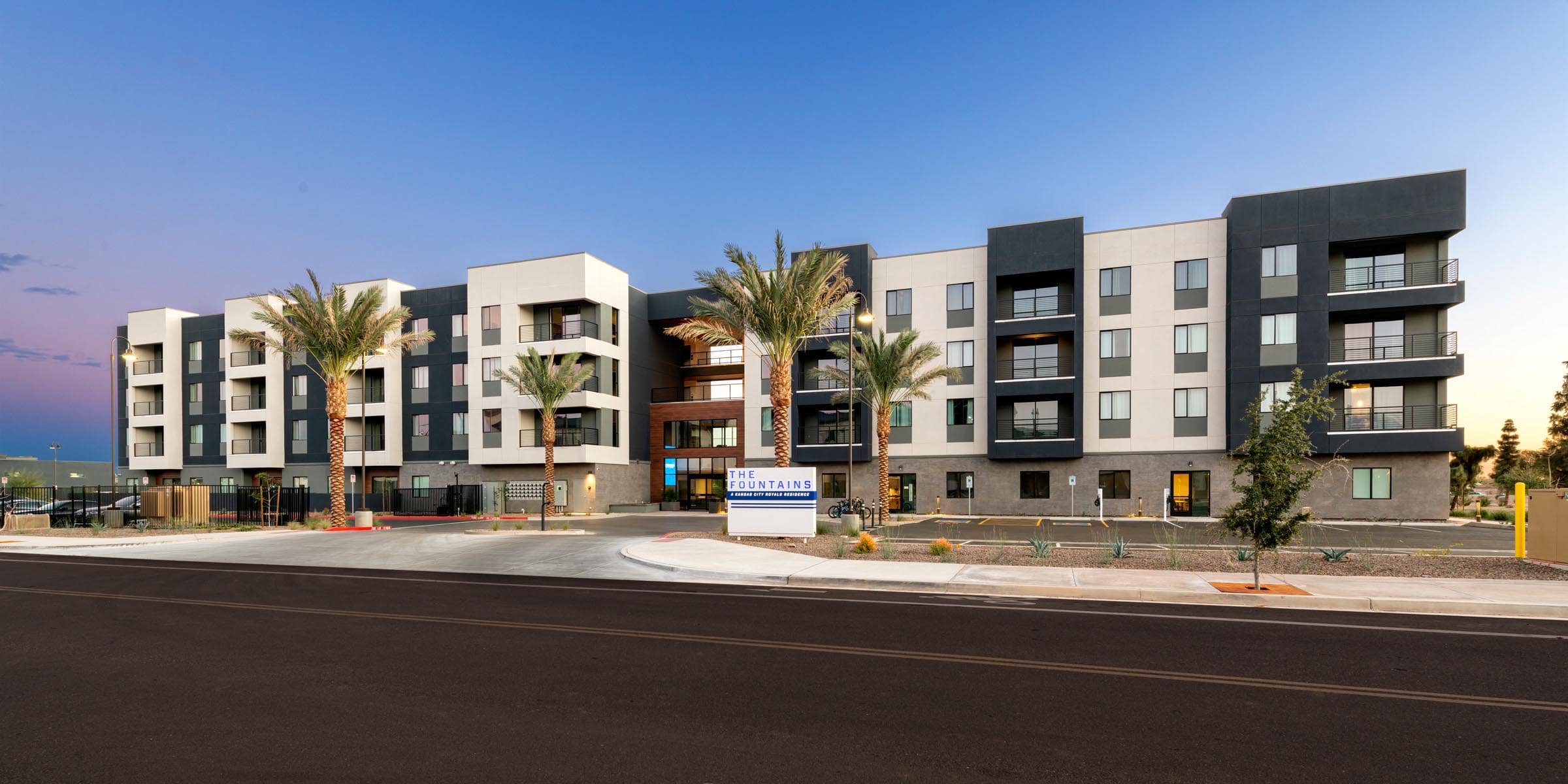 We are excited to release this video of the The Fountains Pro Housing Project in Surprise Arizona!
The design of the four-story, 83,000 SF structure integrates the culture of the Kansas City Royals and includes amenities meant to enhance the players' development during their training.
In addition to 45 two-bedroom apartments and two one-bedroom apartments, the property features a large, multifunctional common area that exudes a clubhouse feeling and provides a setting wherein the professional players and coaches can relax and unplug.
Players and coaches also have access to a classroom, conference rooms, meeting spaces, a Coach's lounge, a café, a nutrition station and a game room.