The Lodging Conference 2019
September 25, 2019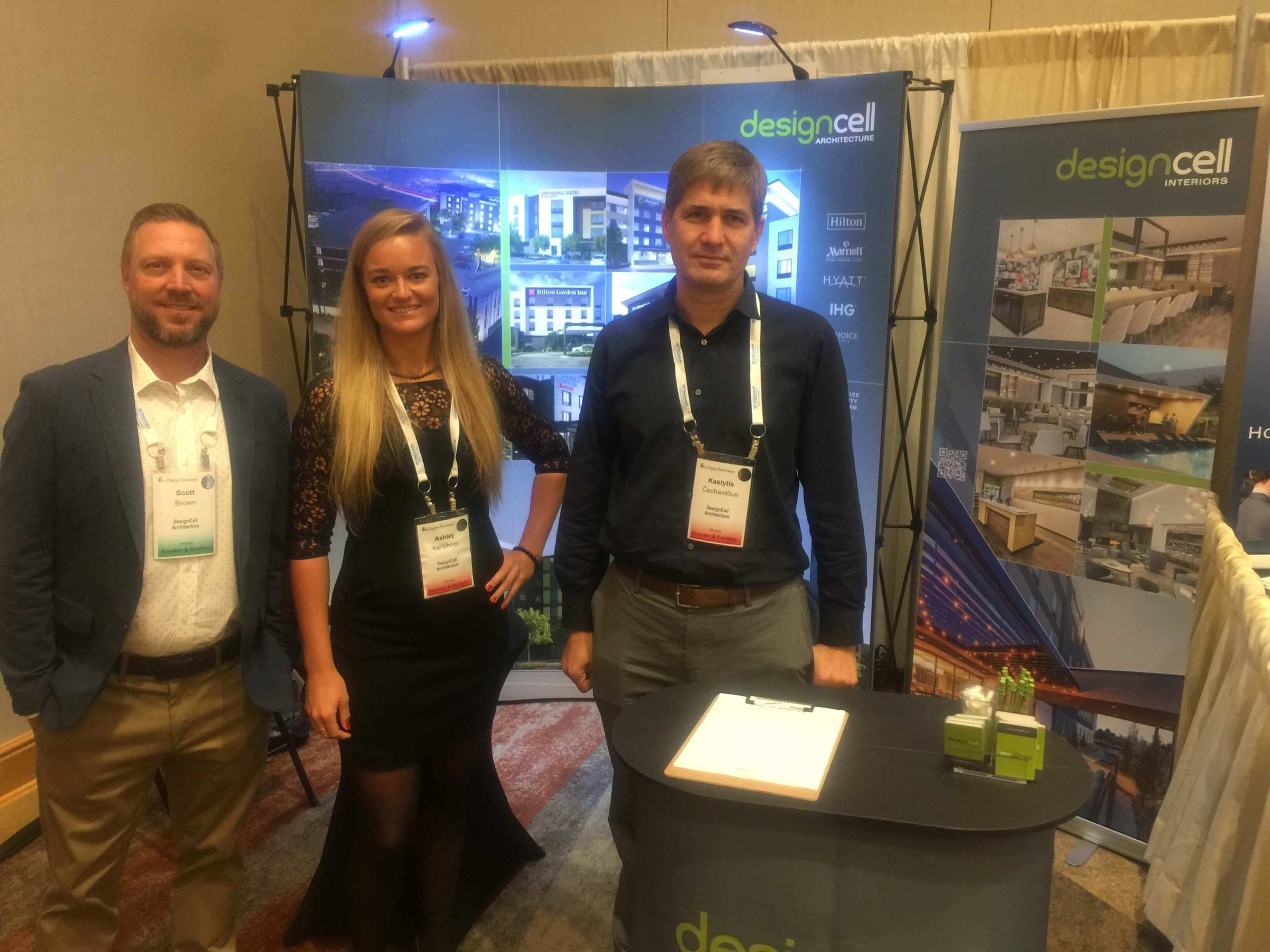 Scott Brown and Kastytis Čechavičius, Principals of DesignCell Architecture, and Ashley Kartchner, Business Development, are currently attending The Lodging Conference 2019 at the JW Marriott Desert Ridge in Phoenix, AZ. As a sponsor Scott participated as a panelist in Tuesday afternoon's Think Tank session entitled, "Keep Your Hotel Open: Keys to a Smooth PIP or Remodel." The panel discussed the unique requirements of renovating an operating hotel. Scott also joined other industry leaders at a golf outing which was (unfortunately) interrupted by a hail storm on the 14th hole.
The DesignCell team has made many new contacts and renewed many acquaintances at the conference. They took advantage of the opportunity to discuss current trends, such as the rooftop bars, lobby bars, barn doors and in-room fitness options like Hilton's Five Feet of Fitness™ with their fellow attendees and panelists. "We are pleased to be sponsoring and participating in The Lodging Conference again this year," said Ashley. "It is nice to meet face-to-face with the 'movers and shakers' in the hotel industry to share information and learn about the direction in which the industry is evolving."
While at the conference, the DesignCell representatives were guests at the IHG and Marriott events. They also attended the Hyatt event at which Hyatt Hotels Corporation announced the launch of Caption by Hyatt, a new lifestyle brand designed to bring people closer together by allowing them to work, eat, or socialize in comfortable common areas that encourage conversation and connection.
The conference concludes on Thursday morning.
We want to thank everyone that came by the DesignCell booth to talk to us and learn about our firm and our projects. We enjoyed meeting you all and hope to talk to you again soon!