Scott to Attend ALIS in January 2020
December 12, 2019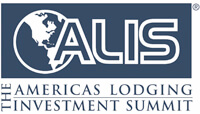 Scott Brown, Principal at DesignCell Architecture, will attend The Americas Lodging and Investment Summit (ALIS) to be held January 27 – 29, 2020 at the JW Marriott and Microsoft Theater, Los Angeles, CA. The summit is the leading hotel investment conference in the world.
Attending the ALIS is an opportunity for Scott to keep up-to-date on pertinent industry information, develop relationships, build leads and increase brand awareness for DesignCell. "I am excited to be among industry leaders at the ALIS conference," Scott explained. "This is a great opportunity to meet new people, catch up with old friends and discuss future opportunities with the best of the best in the industry."
The ALIS hosts approximately 3,000 senior executives from around the world, including Investors, Owners, Lenders, Developers, Hotel Chain/Management Company Executives, Investment Bankers, Vacation Ownership Executives, Financial Advisors, Real Estate & Financial Intermediaries, Consultants, Lawyers, Architects & Designers, Government/Tourism Officials and Media. The three-day event features noted industry speakers discussing trends, issues and opportunities. It also includes and awards ceremony to honor leaders with a Lifetime Achievement Award, a Pioneer Award and several Deal of the Year Awards for development, mergers and acquisitions and financial advisory.
Be sure to connect with Scott if you are going to the conference!
To learn more about the Americas Lodging and Investment Summit, visit https://www.burba.com/ALIS