Scott Brown to Attend Northwest Hotel Investment Forum April 27
April 18, 2023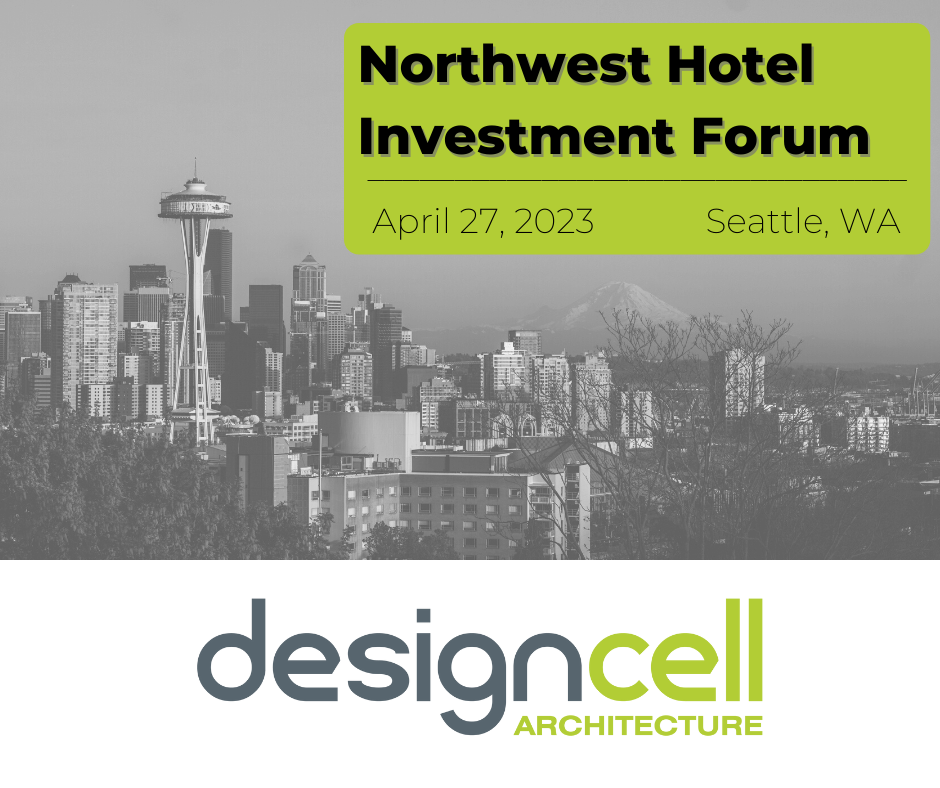 Scott Brown, Principal of DesignCell Architecture, will attend the semi-annual Northwest Hotel Investment Forum (NHIF) meeting on Thursday, April 27 at The Embassy Suites by Hilton/Seattle Downtown Pioneer Square, Seattle, Washington. If you are attending the exclusive event, be sure to connect with Scott! Please feel free to reach out to him here.
"NHIF is always a great place to connect with many of our northwest partners and to cultivate relationships with additional developers and hotel brand representatives," Scott said. "In addition, the conference gives us the opportunity to learn about current trends and opportunities in the hospitality industry from those in the know."
The NHIF, founded in 2011 by hospitality industry attorneys, Sandman Savrann, is touted as the "who's who" for those who have or seek a hotel presence in the northwest. The invitation-only conference, which is sponsored by many of the major hotel brands, hosts principals and executives of hotel owners, hotel brands, management companies, developers, investors, and lenders, providing a unique networking and learning opportunity for the region's industry leaders.
NHIF attendees benefit from:
Up-to-date information about trends affecting hotel investment, ownership, and development
The opportunity to meet with the region's prominent investors, lenders, management, brands, and developers all in one place
The chance to learn about opportunities in the northwest and surrounding regions
New connections with investors, owners, and developers for those who are new to the hotel business
Be sure to connect with Scott if you are going to the forum!