Marriott TownePlace Suites Monrovia Breaks Ground
July 15, 2021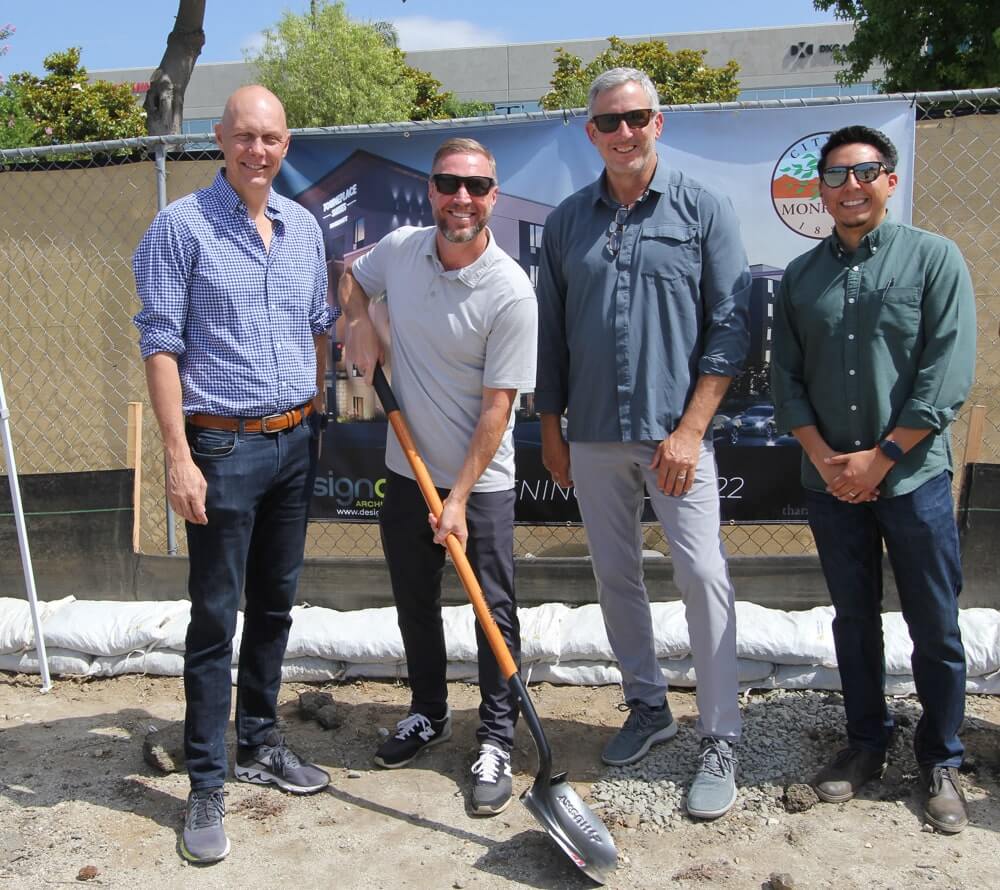 DesignCell Architecture is proud to announce the ground breaking of the new Marriott TownePlace Suites in Monrovia, California. The new hotel is being built by Tharaldson Hospitality Development on a piece of land purchased from the city of Monrovia.
Located at one of the most prominent corners in the city – Huntington Drive and Myrtle Avenue – just a short walk to downtown Monrovia, this TownePlace Suites is the perfect place for tourists who wish to take advantage of the Friday evening Street Fairs and other activities in pedestrian-friendly center of Monrovia.
Scott Brown attended the groundbreaking ceremony and expressed his excitement about the project. "We are always excited to partner with our long-time client, Tharaldson Hospitality," he said. "We worked closely with Tharaldson and the city to achieve their joint vision for the hotel and are proud to be involved in bringing the Marriott TownePlace brand to a thriving city like Monrovia."
The main challenge of the project was designing the 5-story, 68,000 SF hotel with outdoor swimming pool on a tight, 1.7 acre site. Other design considerations for the 113-room hotel included the relocation of the common area space (fitness room and meeting room) to the more active street side of the hotel in order to provide better access from the public sidewalk.
Our team leading the way on this project is Jill Rubin, Sr. Project Manager, Simas Kazlauskas, Team Leader, and Melissa Benally, Project Professional. In the early design phase of the project we also had Vadim Rudakov working as the BIM Manager.
The City of Monrovia was present at the groundbreaking and featured the event on their newsfeed.
The project is expected to be completed in the fall of 2022.