Lithuania Team Moves to New Office
March 10, 2020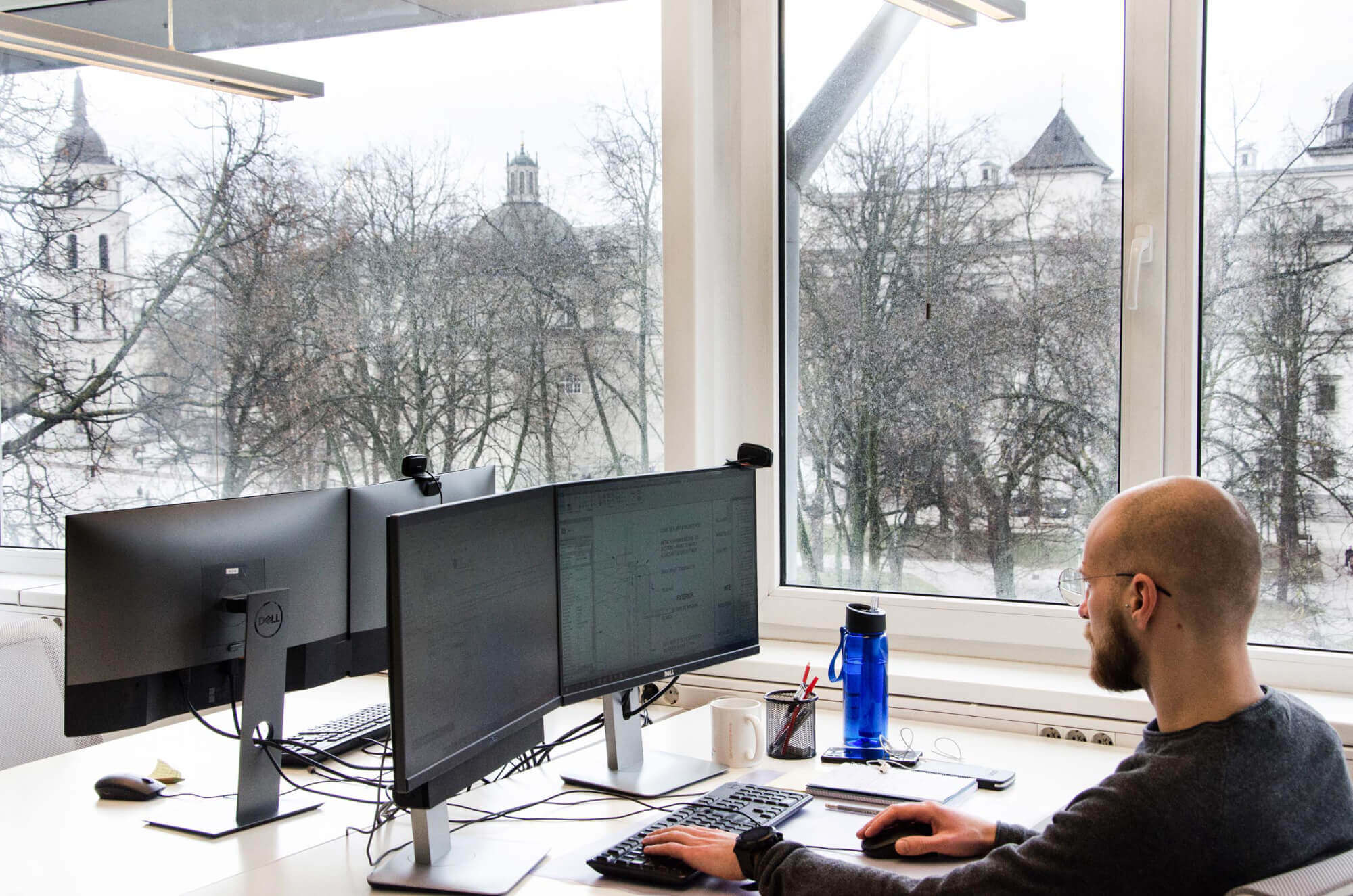 With growth comes change, and that is exactly what is happening with our Lithuanian design team. As the team continues to expand to meet our clients' design needs, we have moved into a bigger office in Vilnius, Lithuania. In addition to providing a larger space for the growing team, the new office, which is located in the city center, next to, the historical Old Town, the Cathedral and the Vilnius Tower, offers amazing views of the city's diverse architecture that are visible from our new office.
"The growth of our Lithuanian team is a testament to the great design work they do for our clients," said Scott Brown, Principal of DesignCell Architecture. "This new office in the heart of the capital city will give them the space they need as they continue to grow and expand in order to meet our customers' design needs, and will provide a fresh, new perspective and positive vibe for the team."
DesignCell's Lithuanian team provides the majority of the design and production work for the firm, while the Las Vegas team focuses on project management, design management, business development, and interior design. This unique business model enables DesignCell to work "around the clock" to keep projects moving for our clients, for whom speed-to-market is always a priority.
The capital of Lithuania, Vilnius is known for its mixture of architectural styles from various eras. From its baroque architecture in Old Town, to the neoclassical style of its cathedral, the Gothic St. Anne's Church and the 16th-centruy Gate of Dawn, Vilnius' architecture reflects the city's rich history.
Check out these photos of our amazing new views up top!