Lithuania Team Cooks Up a Merry Christmas
December 21, 2021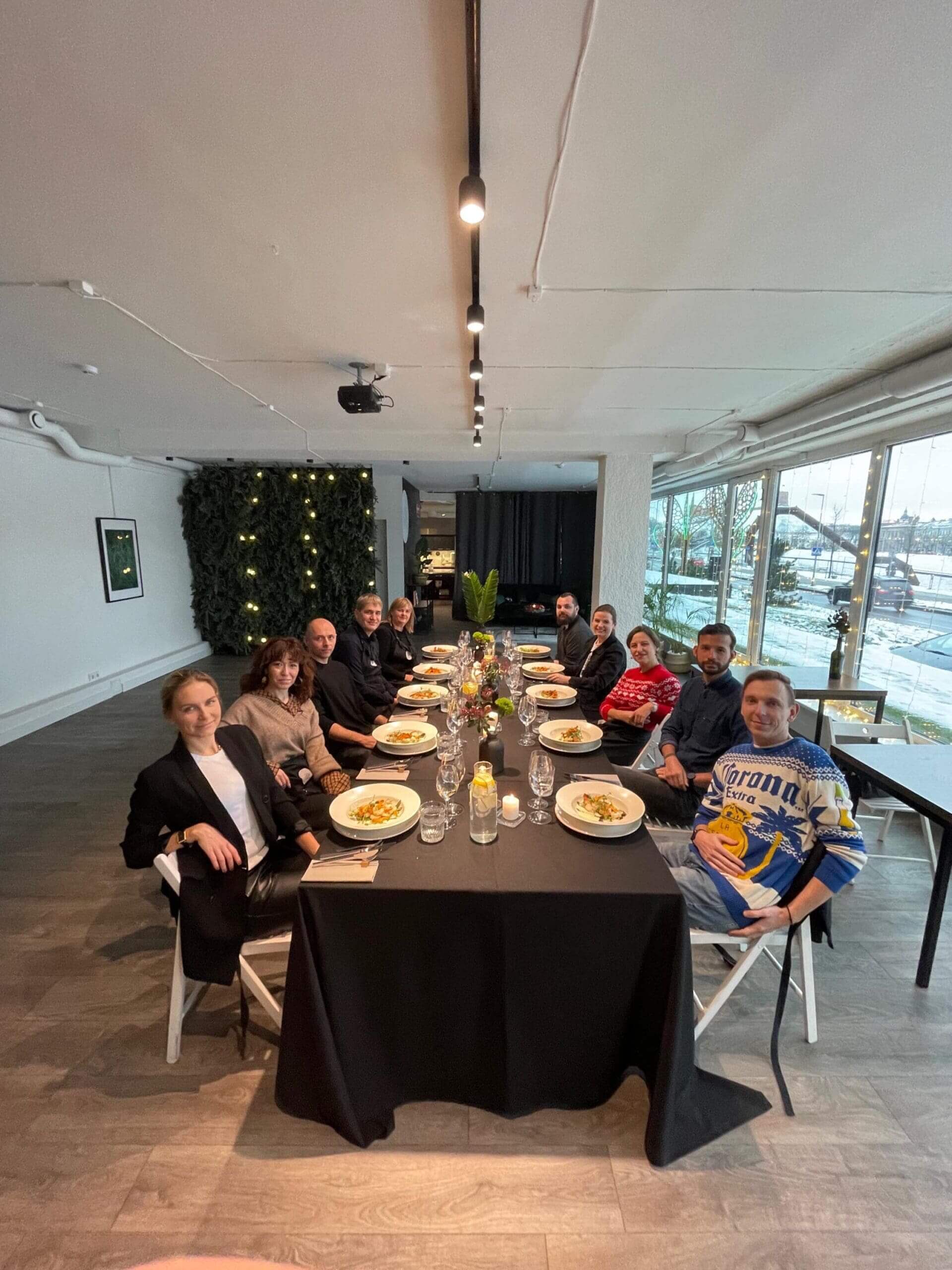 Members of DesignCell's Lithuania team recently celebrated the holidays with a Christmas Party at ČIOP ČIOP, a culinary studio that offers culinary entertainment, including cooking parties in the kitchen. Our Lithuanian colleagues were treated to a cooking demonstration and collaborated in the preparation of three unique dishes.
After the toiling away in the kitchen, the team got to sample all three meals. Everyone agreed that the end result was well worth the effort and that the boiled pear with pistachio cream dessert was the winner!
Overall, the culinary Christmas Party was a big hit with our Lithuanian team. "What a great way to celebrate together," said Edgaras Pscelovskis. "The whole team was involved in creating – and tasting – three delicious dishes. It certainly was a fun and unique Christmas party!"
Check out the photos of our budding chefs and their scrumptious creations!