Listed Among Top Design Firms in Hotel Management
September 19, 2019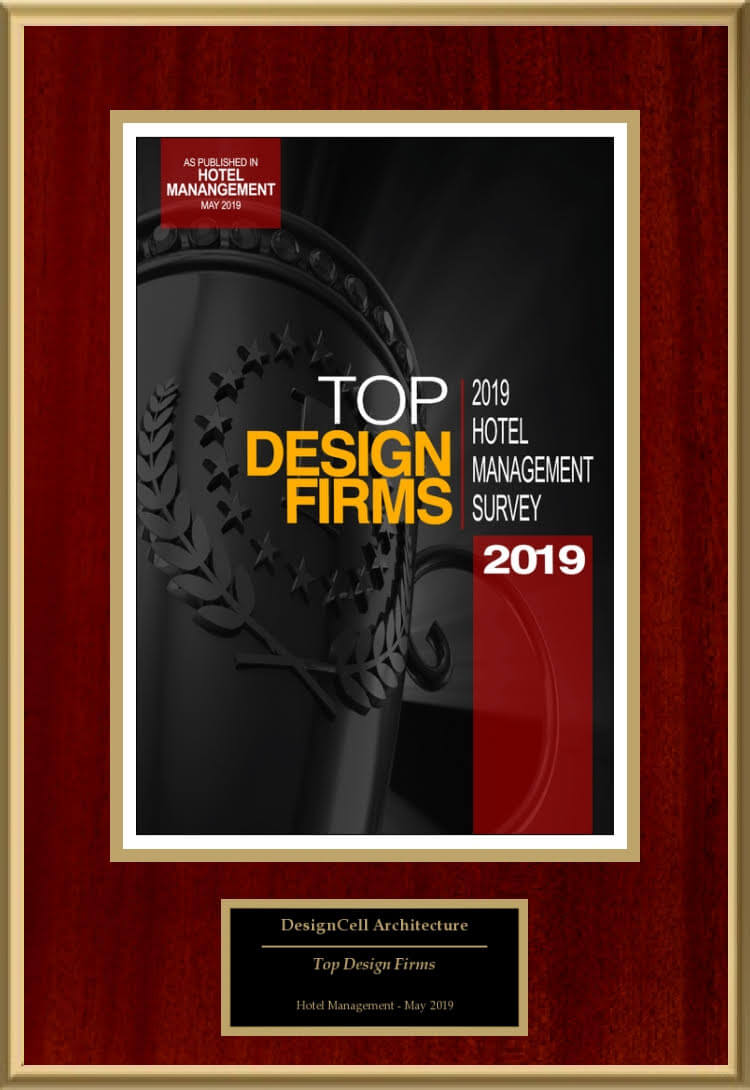 DesignCell Architecture is proud to announce that we are listed among the top design firms in the May 2019 issue of Hotel Management magazine.
"We have always aimed to design innovative and sustainable projects that elevate the hotel brands we partner with," stated Kastytis Čechavičius, architect and principal at DesignCell Architecture. "To be recognized among other architectural leaders by this well-respected industry publication is a great honor."
Covering all facets of the hotel and lodging industry, Hotel Management touts the design excellence of hotels, resorts, lodges and destination spas around the world, providing news, analysis and operational strategies to its readers.
DesignCell has cultivated successful partnerships with several major brands in the hospitality industry, with over 60 hotels designed at the firm. Our portfolio includes Design/Bid/Build construction projects for the Hilton, Marriott, IHG, Choice Hotels and Hyatt brand families.