Las Vegas Office Celebrates Holidays with Fun and Games
December 21, 2021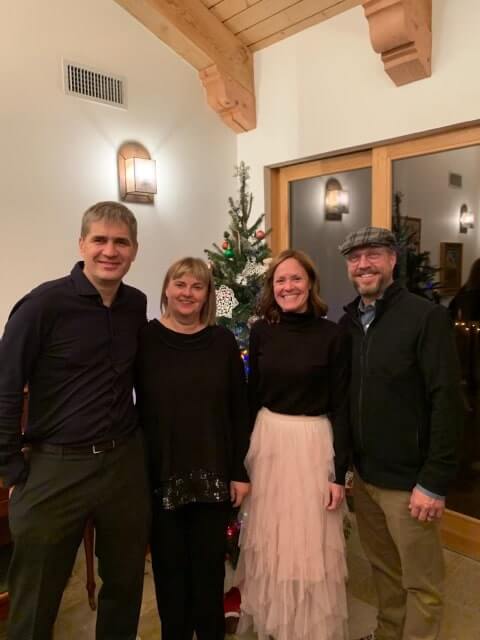 Members of DesignCell's Las Vegas team recently celebrated the holidays with a two-part Christmas Party last Friday, December 17th.
The celebration started with a pizza party at the office at lunchtime. After lunch, the whole crew participated in a white elephant gift exchange. Each team member contributed an unmarked, wrapped gift. Then each took a turn choosing a gift from the pile or "stealing" a gift that a colleague had previously chosen.
The fun and games continued later that evening when the staff and their significant others met at the home of Kastis Cechavicius, Co-Founder and Principal Architect of DesignCell. After hors d'oeuvres, drinks, and a dinner prepared by a local chef, the competitions began with "minute to win it" games.
The guests (25 in all) formed teams and completed challenges or competitions that included one member from each team. The competition included challenges such as seeing who could build the biggest Lego house with one hand in one minute or who could best separate a pile of M & M's with one hand in a minute.
The teams really got into the spirit of the games and were really competitive – they even started chanting and cheering on their colleagues! A great time was had by all.
Check out some of the photos from all of our activities here.
WHITE ELEPHANT GIFT EXCHANGE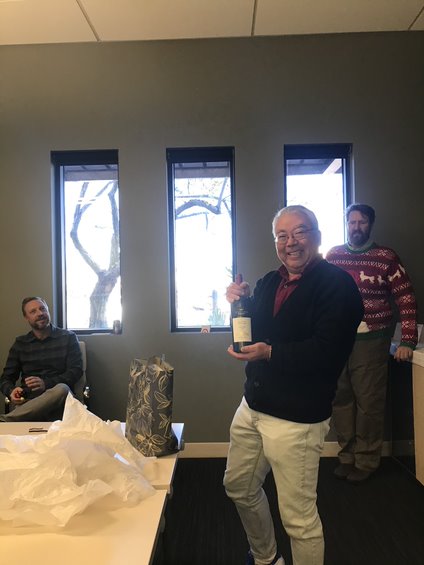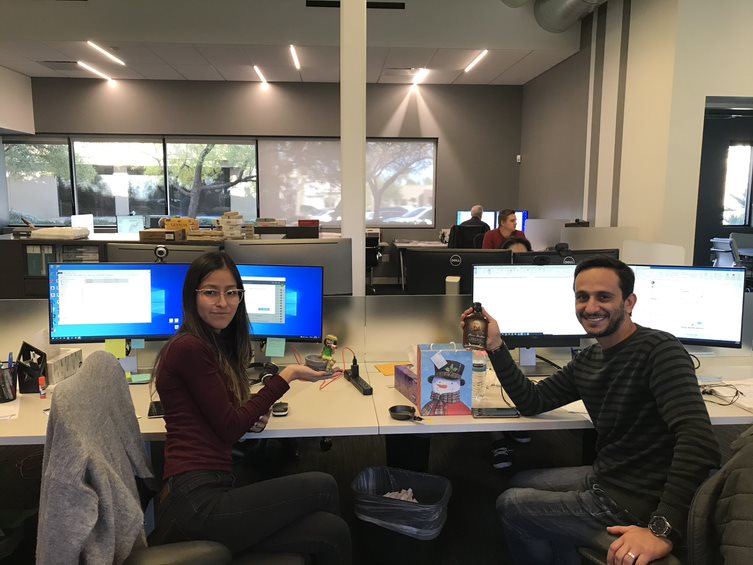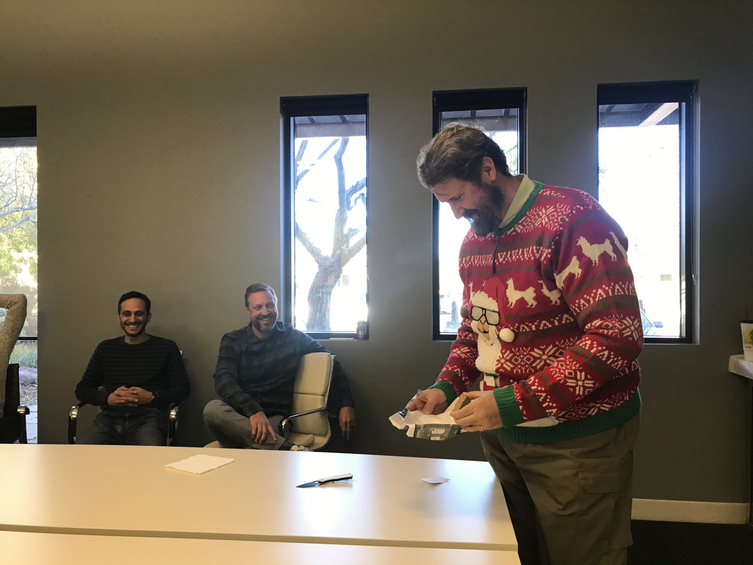 HOLIDAY DINNER