Keeping Our Team Fit and Healthy – The DesignCell Olympic Challenge
June 09, 2021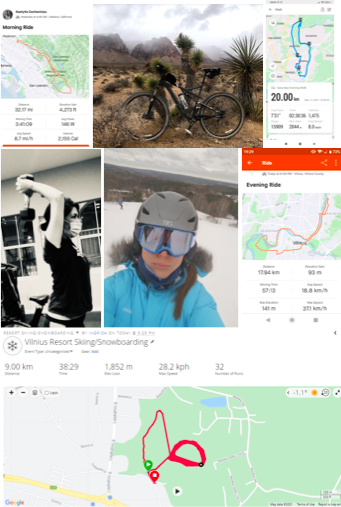 It is said that if you don't take time for your wellness, you will be forced to make time for your illness. Unfortunately, in our busy lives, many of us don't take time to take care of our health – and we end up suffering for it, not to mention gyms were closed during the pandemic.
A study by ReviseSociology showed that adult Americans spend approximately 35% of their awake hours at work or working.1 What's more, for many of us, the majority of that time is spent sitting at a desk looking at a computer.
Staying healthy and fit makes us feel better, be more productive and, ultimately, live longer, better lives. The problem, however, is that after spending the day at work, then juggling all of the other responsibilities we have (kids, family, homes, etc.), we often don't have the time or energy to take care of ourselves like we should. Add to that the stress of the pandemic and many people are struggling just to get by, let alone focus on fitness.
At DesignCell, we not only aim to provide a healthy work-life balance for all of our employees, we also encourage each and every member of our team to take time to focus on their health and well-being.
With the 2021 Olympics just around the corner, we decided hold our own Olympics in order to encourage all of our team members to participate in fitness activities. Thus, the DesignCell Olympic Challenge was born.
Each and every one our employees competed in our 4-week challenge, which ran from March 1 – 28. The participants competed for weekly and overall prizes by completing fitness activities such as running, jogging or walking outside or on a treadmill/elliptical, cycling (outside or on a stationary bike), rowing, swimming, lifting weights, doing yoga, etc. Points were earned for each mile or rep logged, up to a maximum of 3 points per day or 18 points per week.
Bonus points were earned by adding our "Beast Challenge" activities, which included burpees, sit-ups, push-ups, squats and planks, and by sharing personal workout photos.
In addition, everyone got a chance to "beat the bosses," earning bonus points each week by outscoring Scott Brown and Kastytis Čechavičius.
The DC Olympic Challenge was a fun and exciting way for all of us to get or stay in shape! The healthy competition also brought us all closer together. We had a great time scanning the leader board to see where we stood in the competition to determine who had bragging rights for the week. Many of the team also enjoyed the challenge to top Scott and Kastytis – what's more fun than beating the boss?
Congratulations to everyone who competed. Whether you topped the leader board or not, you are all champions!
———————————————————————————————————————
1Karl Thompson, "What Percentage of Your Life Will You Spend at Work?"
(ReviseSociology.com)