IHG StayBridge Suites Opens in Coeur d'Alene
December 02, 2019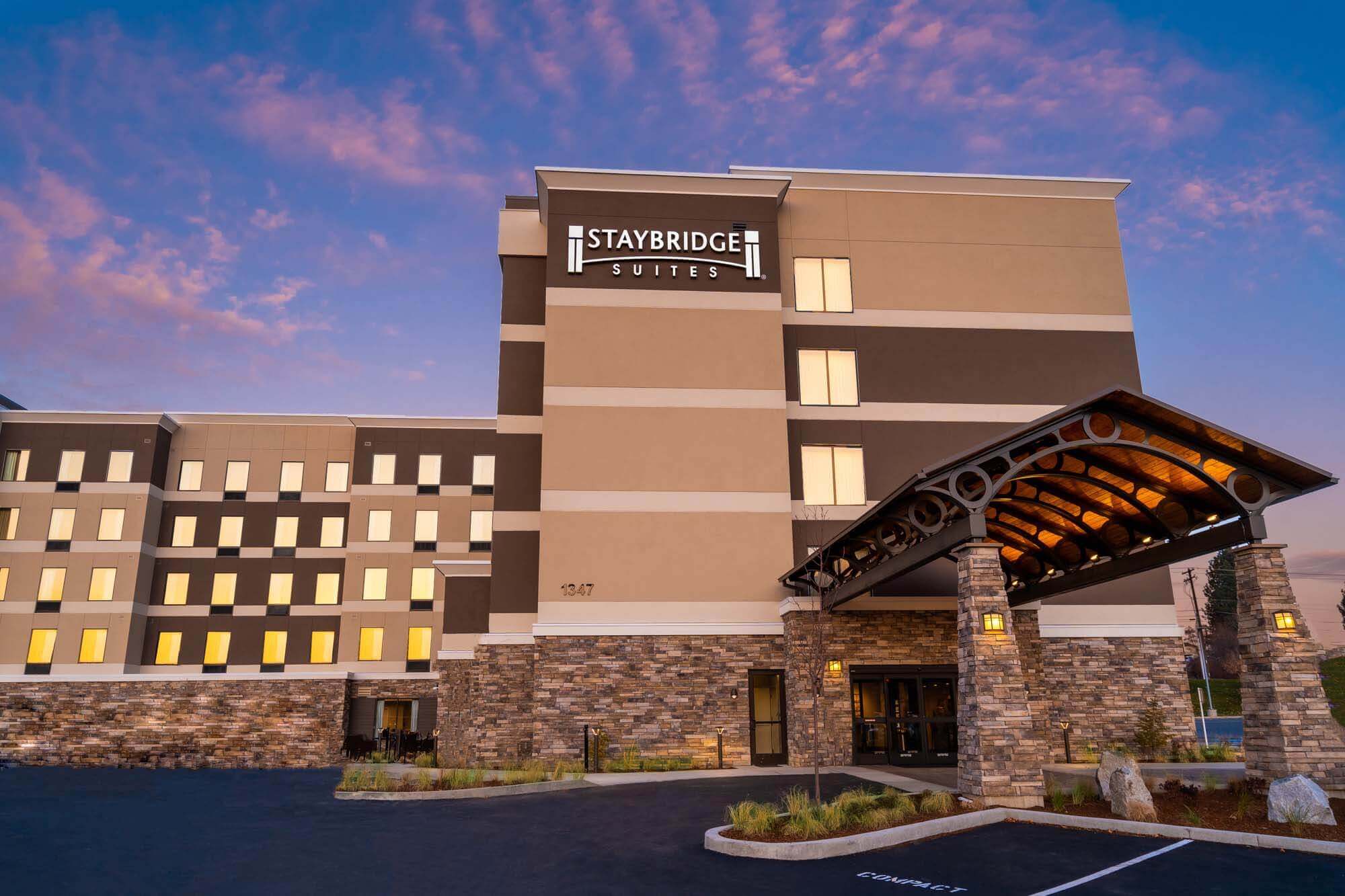 We are excited to announce the opening of the StayBridge Suites, an InterContinental Hotels Group (IHG) brand, in Coeur d'Alene, Idaho. DesignCell Architecture designed the 70,900 square foot hotel, which opened in October 2019.
The first StayBridge Suites in the state of Idaho, the Coeur d'Alene property is located off of Interstate 90 in the Riverstone complex, which features a six-acre lake, a waterfront outdoor amphitheater, a movie theater and children's play area. The hotel is just minutes from Downtown Coeur d'Alene and the Coeur d'Alene Airport.
The five-story structure houses 96 suites, including studio, one-bedroom and two-bedroom suites, all featuring kitchens equipped with full size appliances, dishes, pots, pans and utensils. Other amenities include an indoor heated pool, outdoor spa, guest laundries and a fitness center.