Hotel Designed by DesignCell Wins the Hilton 2020 North America New Build of the Year Award
June 30, 2021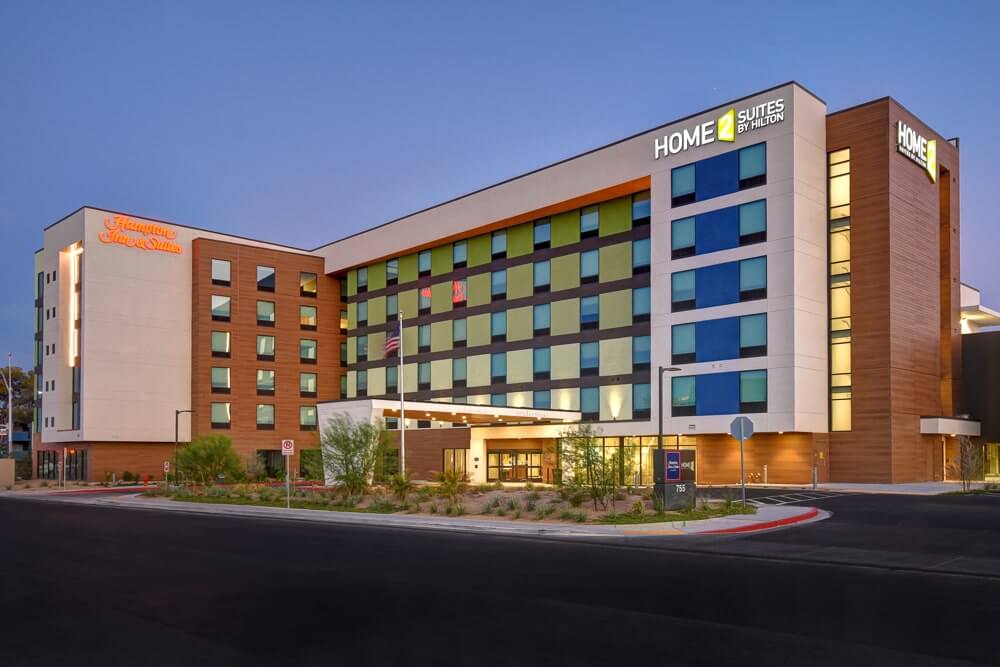 DesignCell Architecture is proud to announce that the Home2 Suites by Hilton Las Vegas Convention Center has been named the 2020 North America New Build of the Year by Hilton. The project is part of 250-key dual branded Hilton hotel that opened its doors in late 2020.
We are thrilled that our design is receiving this prestigious award from Hilton. It is a testament to the deep professional skills and design talent of our global DesignCell team.
Additionally, we'd like to acknowledge and thank our client, Daniel Grimm of DG Development Corporation, for his crucial role and vision for the property, and Martin Harris Construction for their commitment to deliver an excellent project. We are grateful to be associated with such partners who put the emphasis on the design quality and encourage design expression throughout the course of the project.
The Build of the Year award is one of the annual Hilton Legacy Awards. It recognizes the passion, creativity, and innovative spirit of Hilton's partners who are committed to quality projects that exceed brand standards and have a positive impact on communities around the world. The award will be presented to the project developer, DG Development Corporation, on July 26 at the ALIS (The Americas Lodging Investment Summit) in Los Angeles, California. Scott Brown will represent DesignCell at the awards ceremony.
Congratulations to DesignCell team, our valued consultants, and everyone involved in the project!