Hilton Home2 Suites, Las Vegas, Earns Green Globes Certification for New Construction
August 23, 2023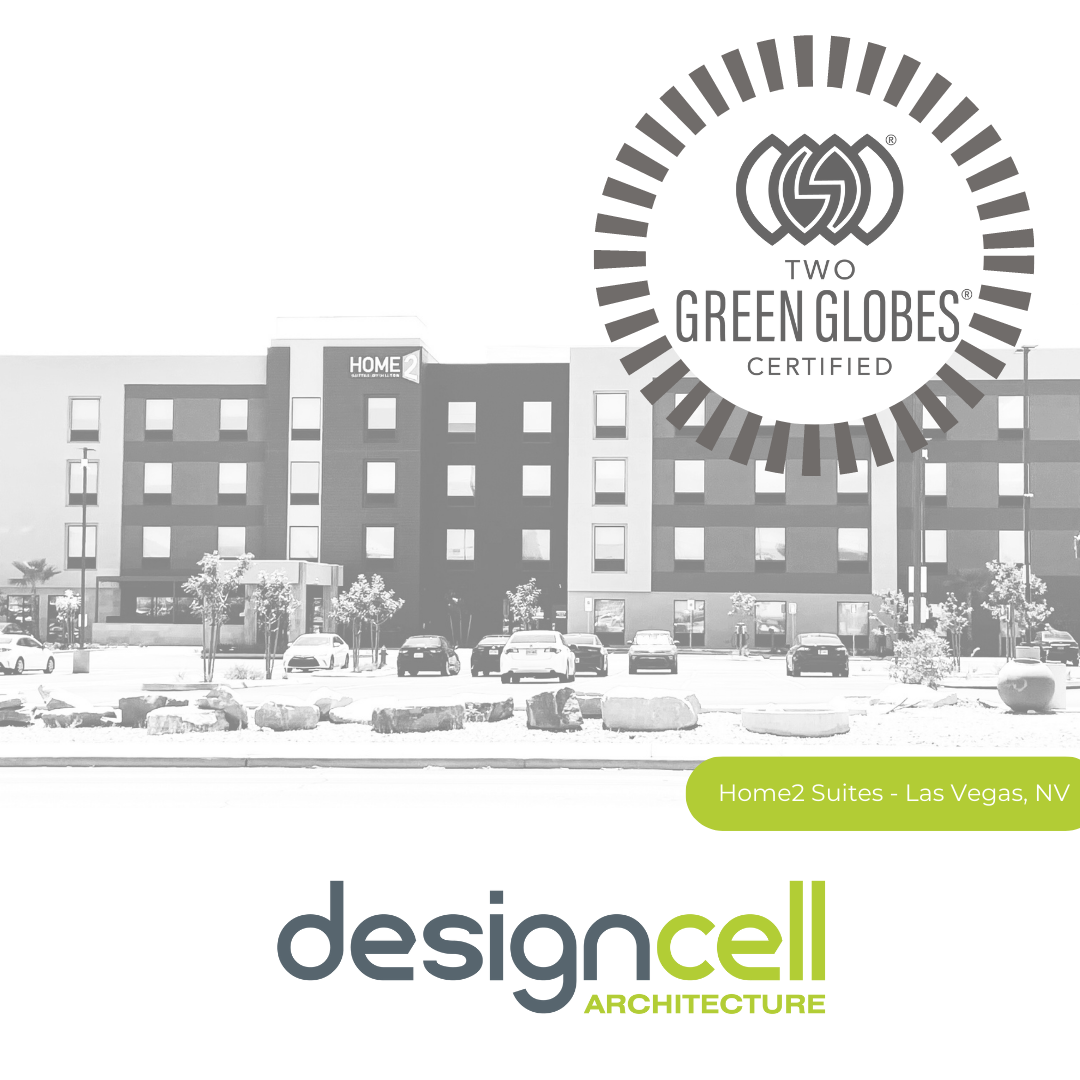 DesignCell is proud to announce that one of our design projects, the Las Vegas Hilton Home2 Suites owned and managed by United Brothers, has received a Two Green Globes® certification for sustainable design and construction from the Green Building Initiative (GBI). The certification demonstrates a commitment to following best practices for building and operating the 55,000 square ft. hotel, promoting the health and wellness of the hotel's occupants, and reducing carbon emissions.
"We are proud to do our part to reduce climate impacts and ensure sustainability in the design of the Hilton Home2 Suites Las Vegas," said Masao Kobayashi, DesignCell Project Manager. "We worked closely with United Brothers to guarantee that the design met all of the criteria required to obtain a Two Green Globes certification."
Administered by GBI, a nonprofit organization and American National Standards Institute (ANSI) Accredited Standards Developer, Green Globes is a nationally recognized green rating assessment and certification system that ensures projects meet clearly defined criteria in seven assessment areas: Project Management, Site, Energy, Water, Resources, Emissions, and Indoor Environment.  In addition to evaluating documentation in each of these performance areas, the Green Globes certification process includes an onsite assessment with a third-party assessor to verify implementation.