DesignCell's Gwen Jarick To Attend AAHOACON23
April 06, 2023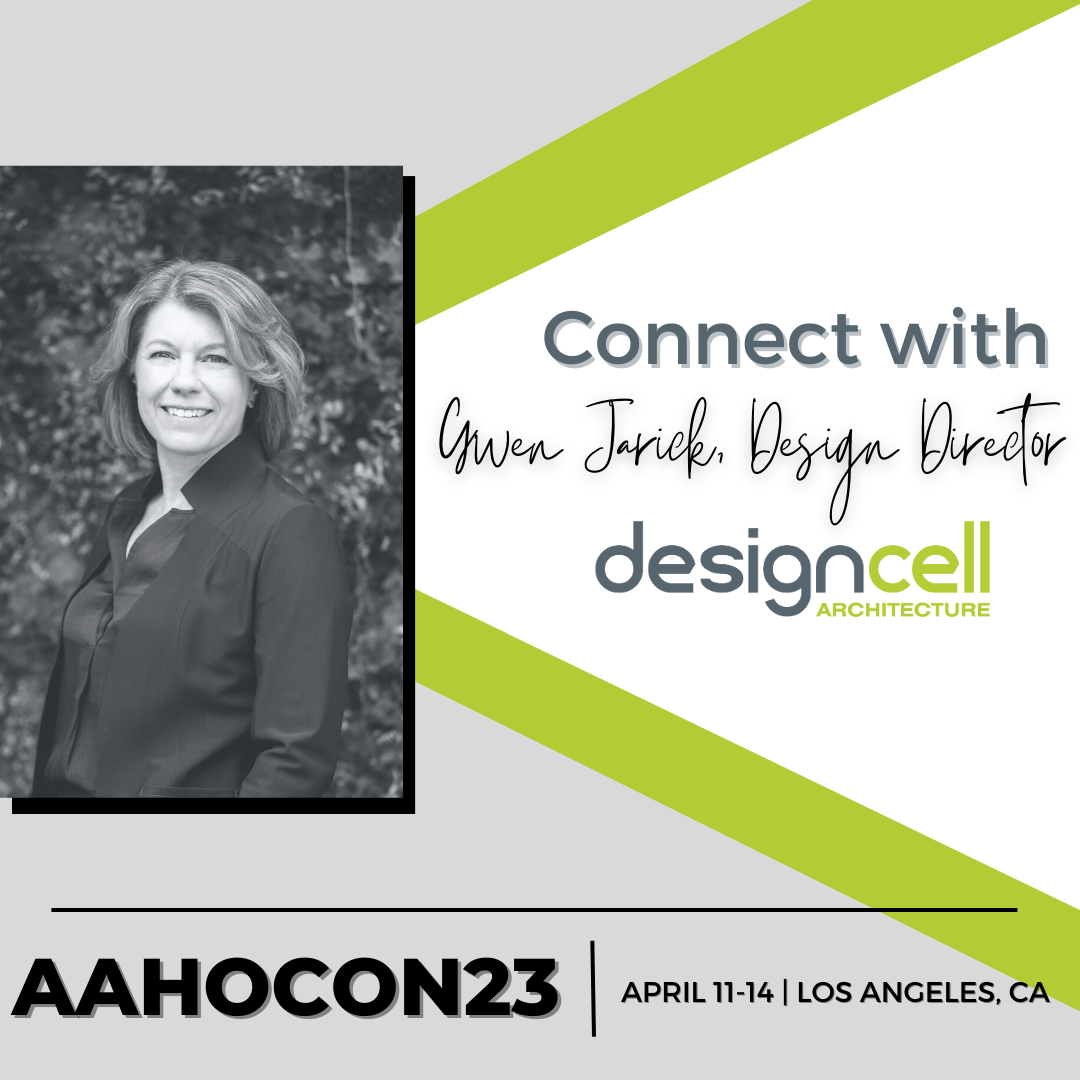 Gwen Jarick, Design Director, will represent DesignCell at AAHOACON23, April 11-14 at the Los Angeles Convention Center, California. The conference is the biggest gathering of Asian American Hotel Owners Association (AAHOA) members, who own 60% of the hotels in the US.
Gwen, an award-winning architect who joined DesignCell earlier this year, has an extensive design background that includes a variety of large-scale projects such as 4-star hotels, multi-family residential, lifestyle centers, mixed-use retail centers, office buildings, and entertainment venues throughout the US and Germany. She leverages her experience, expertise, and ability to connect with clients to deliver tailored experiences for every project at DesignCell.
Gwen says that she is excited to attend AAHOACON23, which provides the opportunity to meet with hotel owners, developers, and her fellow architects. "I am looking forward to connecting with DesignCell clients and partners, and to talking shop with some of the best developers and architects in the business," she said. "It is an outstanding opportunity to have so many industry leaders under one roof!"
Gwen will also have the opportunity to attend a wide variety of informative sessions on the hottest topics in the hospitality industry. Led by the top industry leaders, the sessions cover topics ranging from technology to leadership, financing, solving labor issues, and future trends.
To connect with Gwen at the conference, click here.