DesignCell Project Managers to Attend 2022 Multifamily Executive Conference
October 06, 2022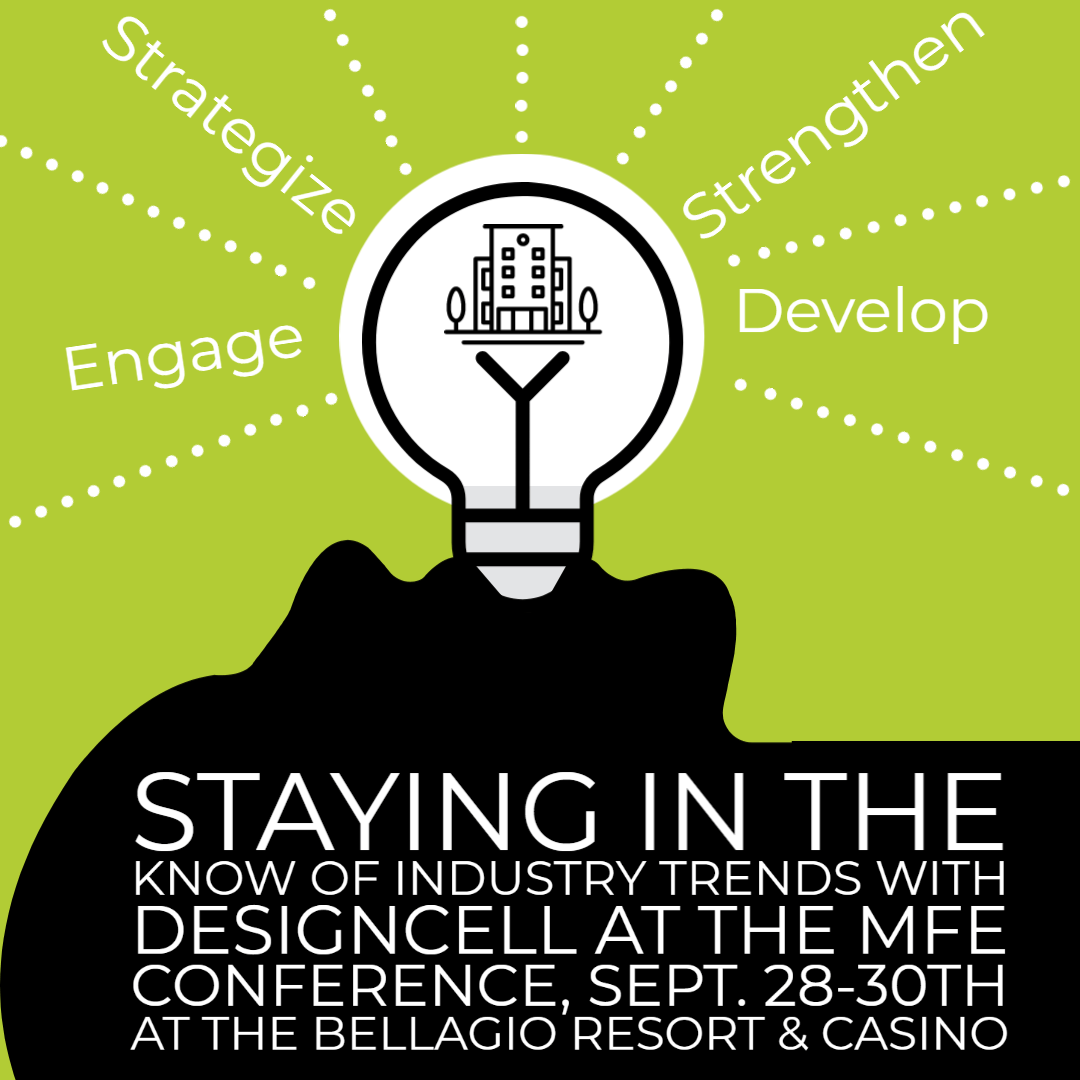 DesignCell Project Managers Jill Rubin and Stefan Stepanovic will attend the Multifamily Executive Conference from September 28-30, at the Bellagio Resort & Casino in Las Vegas, Nevada. The three-day, annual conference offers insights on the prevalent challenges and opportunities for the industry's top owners, operators, developers, and architects. If you're attending the conference this year, please be sure to connect with Jill and Stefan!
"We are looking forward to making new connections and reestablishing relationships with partners and peers in the multifamily space," said Jill Rubin. "The industry is changing at a record pace, and we are excited to discuss the current trends and future possibilities with our fellow industry leaders."
The conference offers attendees the opportunity to strategize, develop, engage, and strengthen short- and long-term business plans and relationships. Sessions focus on new and innovative approaches to multifamily design including:
New lifestyle concepts based on psychographic trends in recreation, wellness, and hospitality
Innovative approaches to multifamily development and design such as all-electric buildings and mass timber construction
Emerging trends such as Build to Rent
Stefan Stepanovic explained that DesignCell is always happy for the chance to meet with industry leaders to get a feel for the challenges they're facing and the paths they're looking to take in the future. "We pride ourselves on being on the cutting-edge of multifamily design, so we welcome the opportunity to discuss the future direction of the multifamily industry and gain first-hand knowledge of what the owners, operators and developers need to remain successful in the current economy," he said.
To see some of the multifamily projects completed by DesignCell in recent years, check out our multifamily project portfolio on our website.
To learn more about the 2022 Multifamily Executive Conference, click here.