DesignCell Participates in Architectural Design Competition in Lithuania
June 01, 2022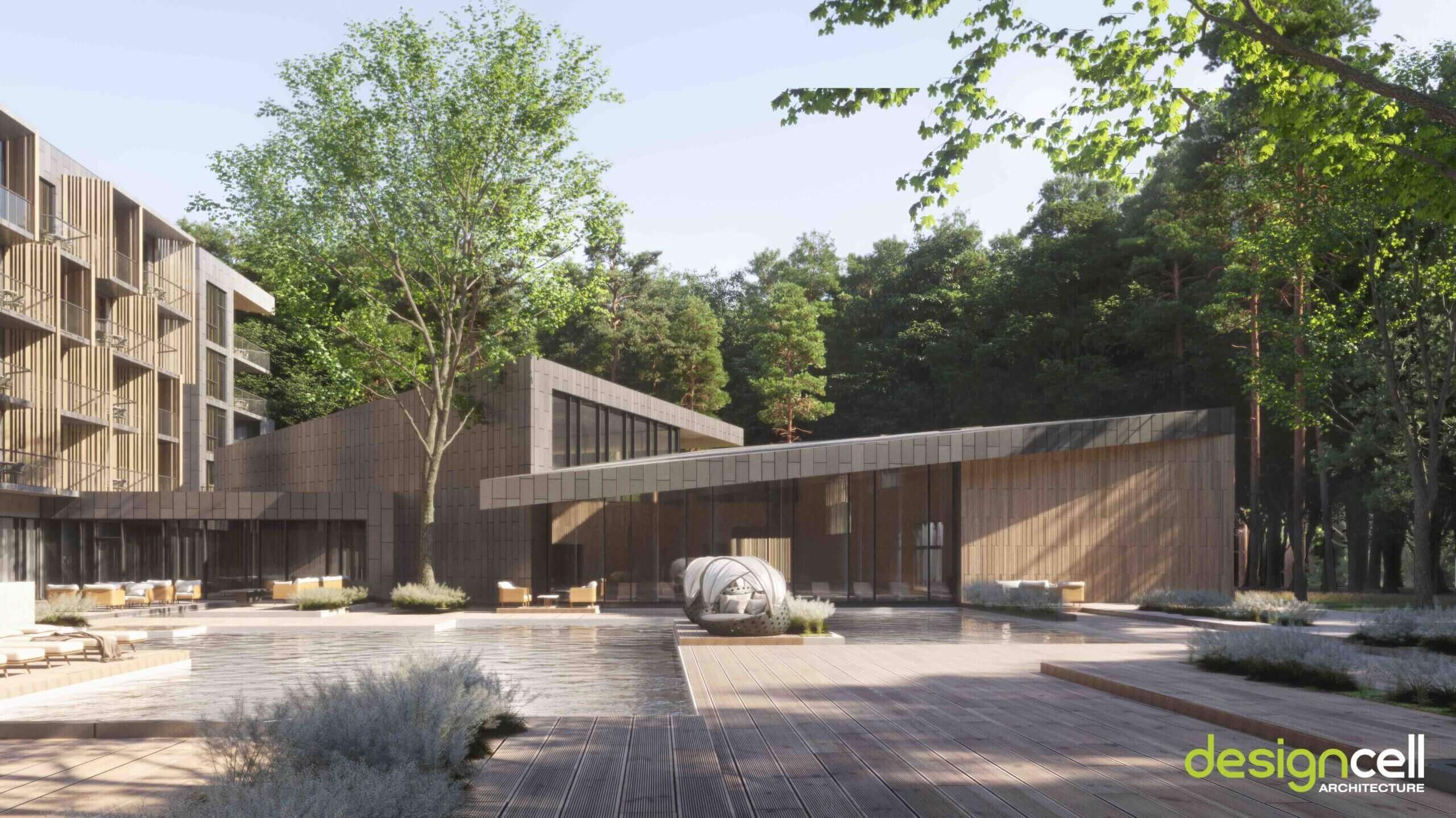 Anykščiai, Lithuania—DesignCell participated in an invitation-only architectural design competition for the development of new hotel at SPA Vilnius Anykščiai. The competition program included determining the most suitable location on the plot and designing an expansion to the hotel and spa.
Our entire design team visited the site, which is located in a wooded area adjacent to nature preserve. We and analyzed the available options of a proposed project layout and examined best views and functional relations within the site. The final design solution was mostly influenced by our team's commitment to preserve the natural beauty of the area and most of the existing trees, while fulfilling the project program. We positioned the new hotel building to allow sunlight and the best views of the surrounding forest into every guest room. Functional relations of an existing hotel and the new addition were of utmost importance and played a major role in building design and layout. Architectural forms and shapes were also influenced by the shapes and patterns we found in the surrounding nature during our visits to the site.
Please join us in congratulating everyone on the DesignCell team who was involved in the competition. They did an outstanding job and certainly made us proud!
And check out these awesome building renderings!