DesignCell Launches DC University for Employees
October 15, 2020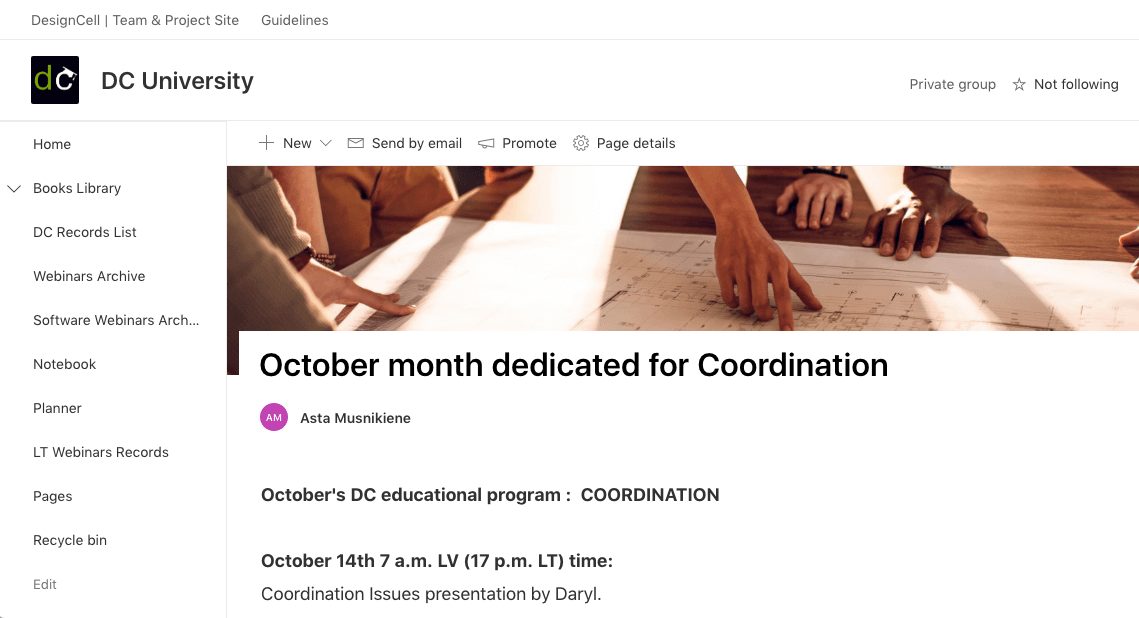 DesignCell Architecture recently launched DC University, a customized learning portal developed to provide continuing education on the topics and challenges our staff members face each and every day on the job. Leveraging the Microsoft Teams business communication and collaboration platform, the portal provides our architects, designers and project managers access to live monthly webinars as well as recorded presentations on the newest techniques, tools and ideas in the industry.
"Learning new skills and techniques is the key to providing the most value to our clients," explained Scott Brown, architect and principal at DesignCell. "DC University provides our staff with growth opportunities, that are easily accessible with our live monthly educational events and a full library of recorded trainings and presentations."
The training courses, some of which are created and developed by members of the DesignCell team, focus on the most relevant topics for DesignCell.  These include the latest in multi-family and hospitality trends, sustainability, BIM software tools, architectural detailing, and the newest materials on the market.  The latest construction trends such as mass timber design and light gauge metal framing are also being studied.  Once a new topic is presented live, it is recorded and added to the library.
October has been dedicated for Coordination.  The team recently completed training on "BIM Clash Detection" and attended a training on the "Top 10 Coordination Items."  Other topics for this month include "Coordination Issues," presented by Daryl Walter, AIA, LEED AP, and "DesignCell Navisworks Standards" presentation by Simas Kazlauskas, Project Professional.