DesignCell is Participating in The Lodging Conference 2022
September 21, 2022
DesignCell Architecture will be exhibiting at The Lodging Conference 2022, September 19-22 at The JW Marriott Phoenix Desert Ridge, Arizona. Visit booth #409, in the exhibit hall, to speak with Scott Brown, and Kastytis Cechavicius about the latest hotel design trends.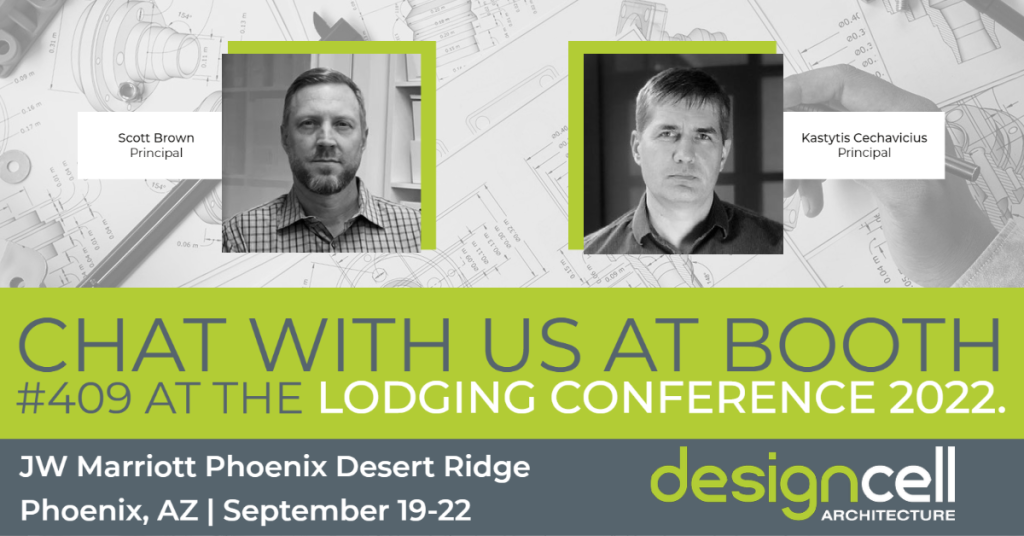 During the conference, Scott Brown will also share his industry knowledge as a panelist in one of the conference's Think Tank sessions: "Hotel Design Trends for 2023" running from 2-3 p.m. on Tuesday, September 20.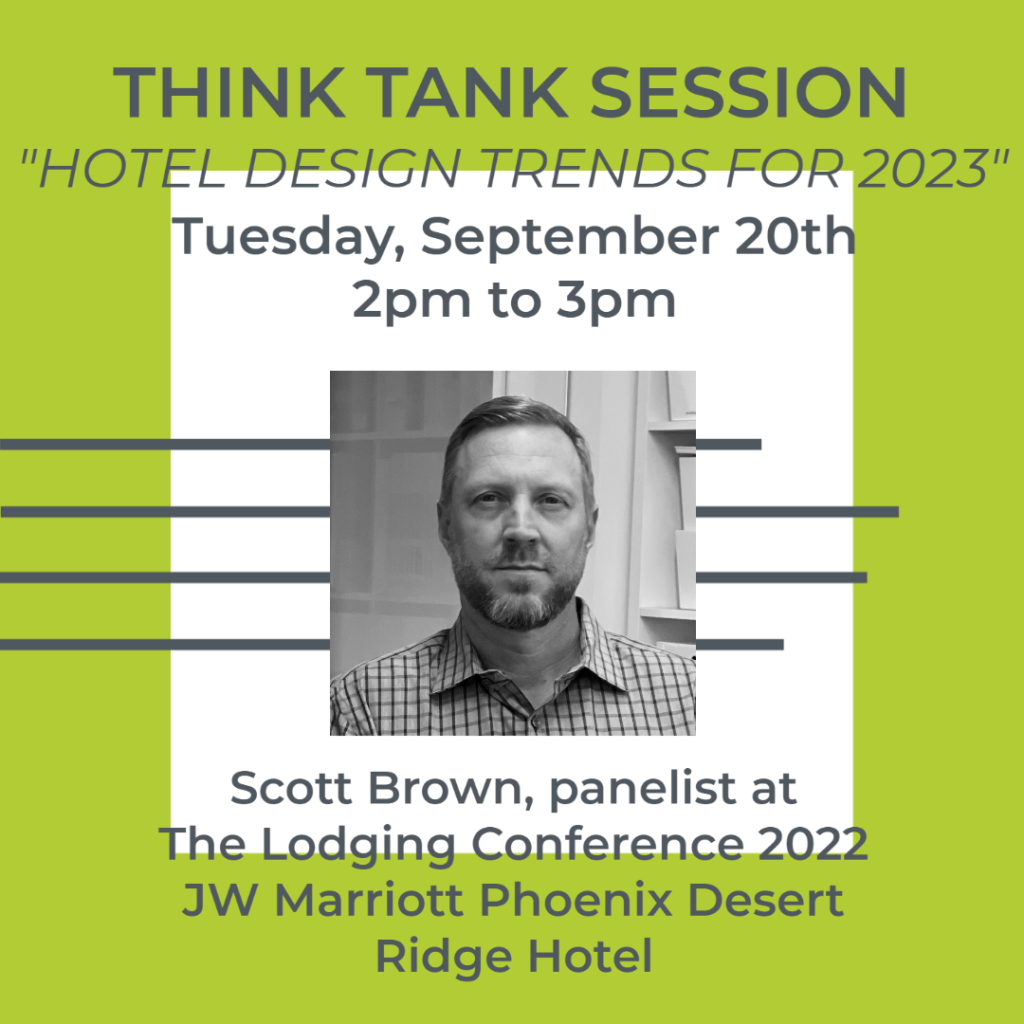 Please join Scott and his fellow panelists to hear about the latest innovative ideas for both new builds and renovations—concepts that deliver bottom line results and unique guest experiences.
Moderator: Christina Trauthwein, VP, Content & Creative, Hotel Business, InspireDesign
Panelists:
Scott Brown, NCARB, Principal Architect & Operations, DesignCell Architecture
T. Jack Bagby, Principal, Cooper Carry
Rafael Berkowitz, Creative Director New York Studio, Campbell House
Christina Flannery, Director, Capital Project Management, Park Hotels & Resorts
Stacy Garcia, CEO & Founder, Stacy Garcia Inc.
The Lodging Conference brings together the hotel industry's most influential owners, presidents, CEOs and dealmakers from across the globe. One of the leading hotel industry events in the world, the conference provides a unique opportunity to network with industry leaders, discuss current challenges and strategize on solutions for development, finance, franchising, management, construction, design and operations.
Visit The Lodging Conference 2022 to learn more.