DesignCell is Participating in The Hilton Global Owners Conference 2022
November 08, 2022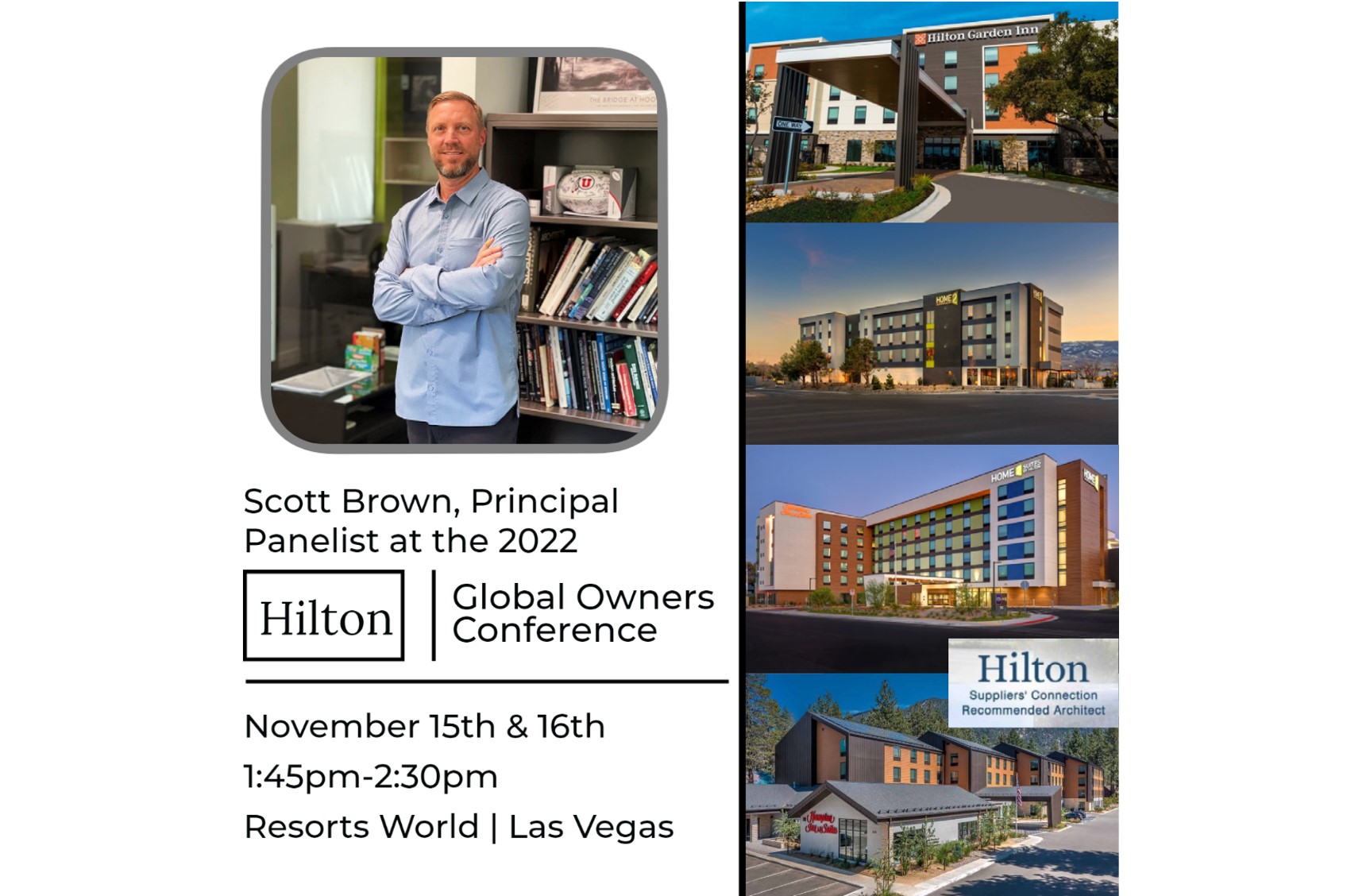 DesignCell is participating in Hilton's Global Owners Conference 2022, November 14 – 16 at Hilton's multi-brand Las Vegas resort, Resorts World Las Vegas. DesignCell Principals Scott Brown and Kastis Čechavičius will attend and Scott will serve as a panelist in the Design and Construction breakout sessions scheduled from 1:45 – 2:30 p.m. on Tuesday and Wednesday.
Please join Scott and his fellow panelists of architects, general contractors, and developers as they discuss the latest design and construction ideas/advancements that will shape the future of Hilton properties and the hospitality industry as a whole.
Panelists include:
Scott Brown, DesignCell Architecture

John Egger, EBCO General Contractor

Jeff Jernigan, Pinkerton & Laws

Dennis Mitchell, OTO Development

Matt Runyon, Newcomer Associates

Gaurav Deep Sethi, Sethi Management
Hilton's Global Owners Conference gathers Hilton Owners, Management Company representatives and Partners from around the globe to celebrate accomplishments and design the future of hospitality through the Hilton brand. The conference features informative updates and the latest innovations in its general and breakout sessions as well as the unique opportunity to network with fellow Hilton stakeholders.
DesignCell Architecture is a recommended architecture partner in Hilton's Suppliers' Connection program. Our firm has successfully designed more than 50 hotels in multiple states including more than a dozen properties for Hilton's Garden Inn, Homewood Suites, Hampton Inn & Suites, and Home2 Suites.
Learn more about the Hilton Global Owners Conference 2022 here.