DesignCell is Celebrating 15 Years
March 15, 2022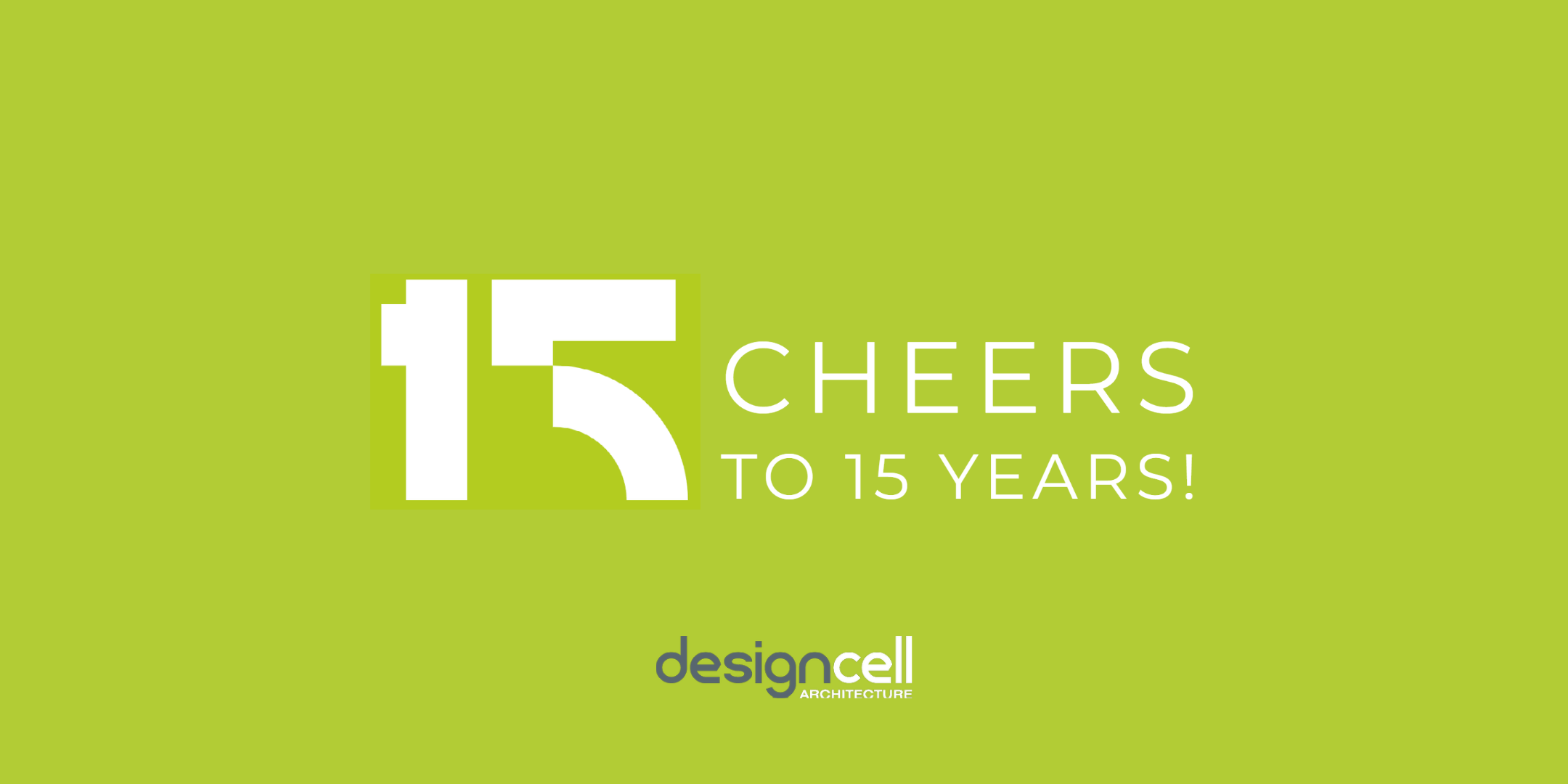 This year marks the 15th anniversary of DesignCell Architecture. As we celebrate this important milestone, we would like to express our appreciation to our valued clients, partners, team members, and friends and who have contributed to our success.
It's hard to believe that it's 15 years already. Back when Kastis and I were sitting at a coffee shop brainstorming ideas for our firm name, we never dreamt about getting this far. We have grown from 2 architects to a team of 25 working across two continents as one cohesive firm. We are truly humbled and proud of this accomplishment.
Since 2007, we have successfully 70+ hotels, 40 of which have already opened. Our multi-family portfolio includes market rate apartments, senior housing, and Major League Baseball team housing. In all, we have completed several hundred projects across 14 states and have built a solid reputation for quality, innovative design, and outstanding customer service. That reputation is due, in no small part, to our dedicated team whose tenacity, innovation, and hard work has broadened the scope of our capabilities and has brought us to this moment.
In honor of our fifteenth year in business, we want to share 15 lessons learned from the last 15 years business:
Value relationships: Make relationships your number one priority
Surround yourself with great talent: Delegate, trust and depend on your team.
Communicate & facilitate: Nurture growth and lead by example.
Invest in yourself. A healthy mind and body enable you to put more energy into your work.
Be a resource: Help others solve problems.
Be curious: Ask questions. Look for a better way.
Be present: Cultivate your self-awareness and understand your environment.
Be forward thinking: Prioritize learning and reimagine business and operational goals.
Hire a business coach: They serve as your compass and can help close your knowledge gaps.
Join a peer group: Learn from other entrepreneurs' experience.
Ask for advice: Asking encourages you to break out of normal thinking patterns. Learning from someone's experience can get you to your goal quicker.
Talk less, listen more: lean on your team for feedback; learn from different perspectives.
Love what you do: Success requires total commitment.
Embrace uncertainty: Change is constant; look for opportunities.
Give back: Identify how you can give back in a meaningful way.
On behalf of myself and Kastis, we want to thank everyone—team, clients, partners, friends—for 15 awesome years. We are excited to see what the next 15 will bring!
Sincerely,
Scott Brown