DesignCell Celebrates Friendsgiving
November 24, 2021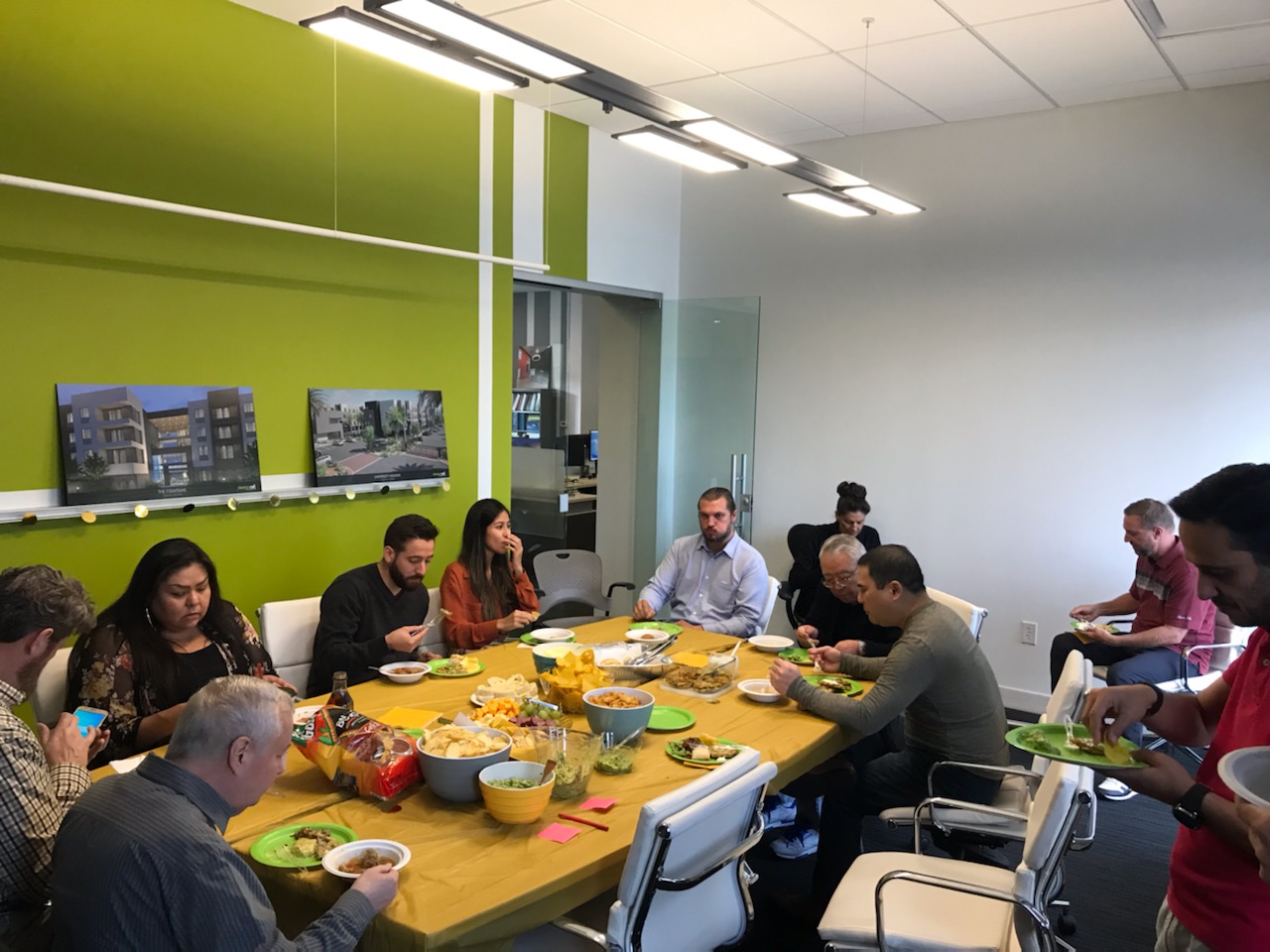 This week, the staff of DesignCell's Las Vegas office was excited to celebrate Friendsgiving, an annual gathering of the DesignCell work family that fosters camaraderie through the sharing of a festive pre-Thanksgiving meal. Each staff member contributed a favorite main dish or snack to the celebration and spent the afternoon enjoying delicious recipes and hanging out with the new team members.
"It's so important to take time to come together and get to know one another personally and there is no better time to do that than during the Thanksgiving season," said Celia Ortiz, Office Manager at DesignCell. "Even though we work together on a daily basis, there isn't always an opportunity to truly get to know our co-workers. Taking the time to come together and learn more about each other helps to strengthen the bond we have with each other – and gives us an opportunity to have a little fun too!"
The Friendsgiving feast included a wide variety of international dishes, including Argentinian, Indian, Mediterranean, Mexican, Native American, and Peruvian fare.
Check out some of the photos from our celebration below.