DesignCell Attends Autodesk University Virtual Conference
December 09, 2020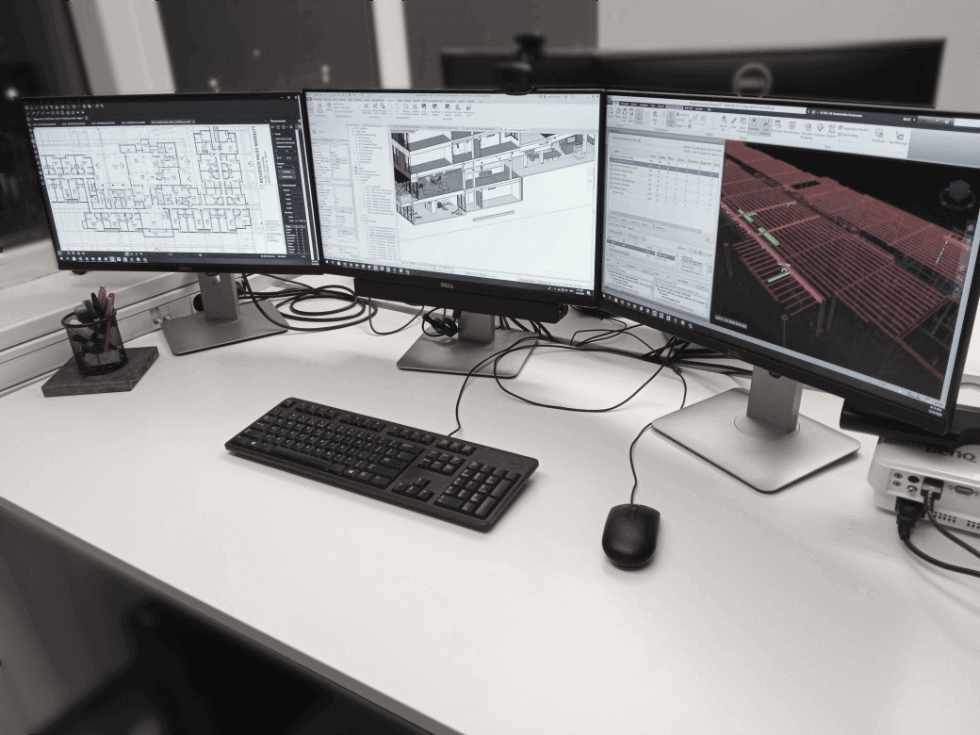 The DesignCell team recently attended Autodesk University 2020, the annual conference sponsored by Autodesk, a global software leader for the architecture, engineering, construction, media and entertainment, and manufacturing industries. The annual conference, held digitally for the first time this year, hosted more than 99,000 participants from across the globe.
Themed Reimagine Possible, this year's event included more than 750 on-demand classes, an "Answer Bar" where participants were able to meet one-on-one with product experts, an "Idea Exchange" which gave attendees the opportunity to participate in surveys or research studies to help shape future products, and an online "Expo" at which attendees chatted with exhibitors and watched product demos.
The DesignCell team attended multiple classes to learn about the latest industry trends and how new digital tools are saving time, enhancing safety and contributing to sustainability. "It's vitally important to DesignCell to keep pace with the latest techniques and advances in the industry, so we encourage and support continuous learning for our entire staff," said Scott Brown, DesignCell Principal. "AU 2020 provided a valuable learning opportunity for our team. We gained valuable knowledge of future innovations and learned several tips and tricks to enhance the productivity of the software we use on a daily basis."
DesignCell's Key Take-a-Ways from the AU 2020 Conference:
Connecting data, workflow, and teams (designers, manufacturers, and operations) makes construction more predictable, safe, and sustainable. Having recently transitioned to BIM 360, a platform connecting project teams and data in real time, we attended sessions dedicated to better project delivery workflows, recommendations and BIM 360 Design possibilities. We learned how this tool, and its new version "Autodesk BIM Collaborate Pro" (due out next year), provides more capabilities and adds speed to the design process. These sessions also helped us to set and plan our BIM 360 workflow.
There are several Revit tips and tricks which can help advanced users get more from the tool. We are looking forward to using these tips and tricks in our daily work.
Autodesk is focused on time-saving solutions, including automation of repetitive tasks, standardization of daily processes, digitalization, and acceleration.These advanced software tools (Forge platform for linking data and software, RPA, BIM 360 API, Automatic Model Checker for Revit, etc.) enable enhanced project delivery. We are researching these topics further to find practical applications in our day-to-day operations. Saving time will allow us to concentrate on project quality – that means better decisions and solutions.
Dynamo provides new Revit possibilities by automating repeatable and predictable tasks. We are excited to start using Dynamo to save time in the project delivery journey.
Autodesk's acquisition of Spacemaker and its AI-supported software for urban development will provide many benefits for designers. DesignCell is excited to try this modern tool, as well as Generative Design tools, in the near future.
There are several emerging sustainable design and energy modeling tools that can be used to reduce negative impacts on the environment, enhance the health and comfort of building occupants, and improve building performance. These include Autodesk Insight, EC3 calculator, Dynamo scripts, etc. We look forward to further exploring these tools.