DesignCell Architecture Opens 20th Hotel
July 30, 2019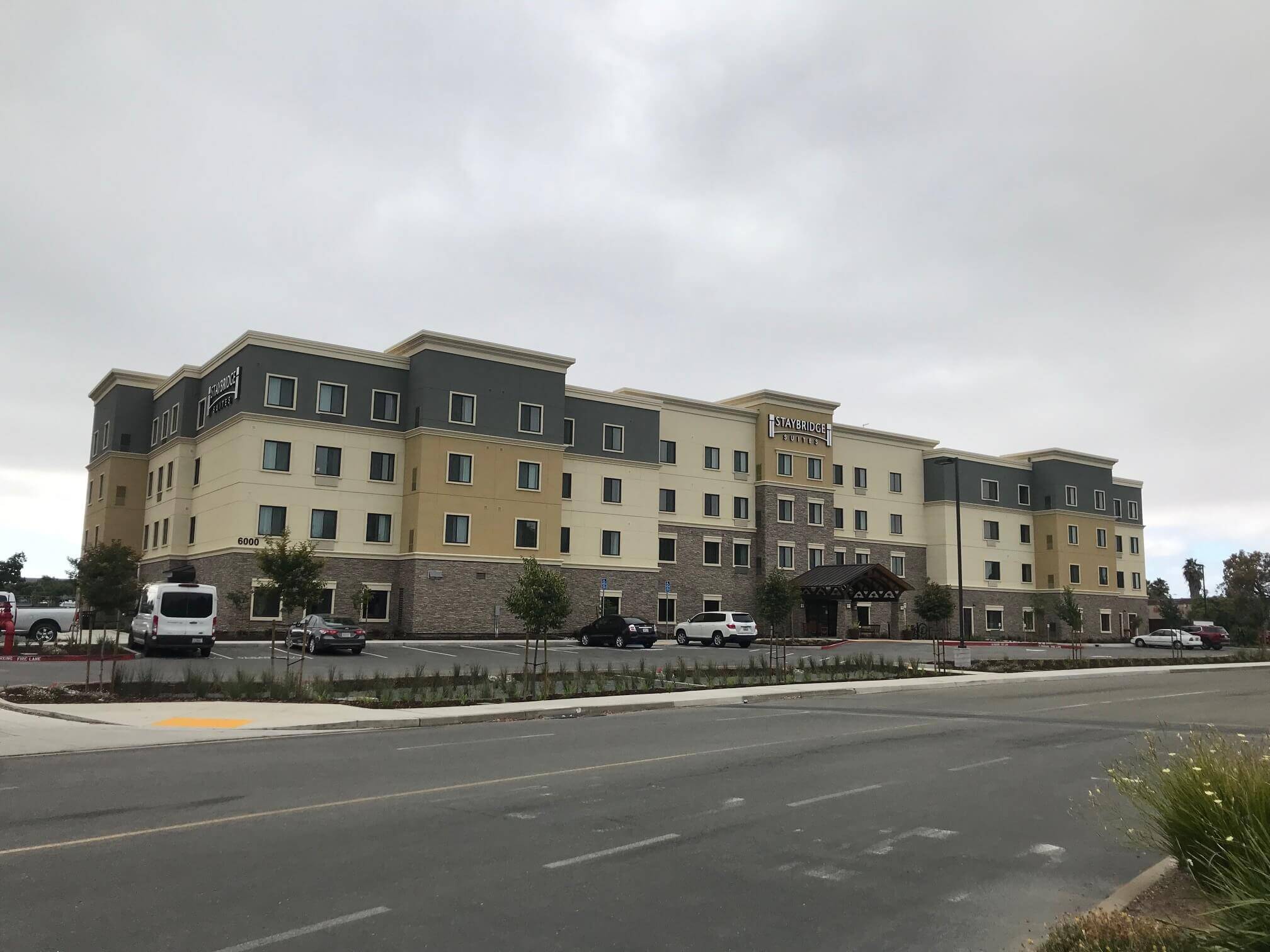 DesignCell Architecture Reaches Milestone with Opening of 20th Hotel!
We are pleased to announce that the 20th hotel designed by DesignCell Architecture is now open for business. The completion and opening of the Staybridge Suites in Newark, California denotes an important milestone for DesignCell, demonstrating successful partnerships with several major brands in the hospitality industry. Further validation of our acceptance as a preferred partner in the industry is the 40+ additional hotels currently in the design and construction phases at the firm.
"We are so proud of this significant accomplishment," stated Scott Brown, architect and principal at DesignCell Architecture. "Our growth and success is a testament to our team's commitment to working closely with multiple brands to design and build innovative, guest-friendly properties that not only meet each brand's specific standards, but also provide the comfort, amenities and functional design each brand's customers expect from them."
DesignCell's portfolio includes Design/Bid/Build construction projects for the Hilton, Marriott, IHG, Choice Hotels and Hyatt brand families.
The Staybridge Suites in Newark is conveniently located along Newpark Mall Drive, near both the mall and the 880 Freeway, on a site shared by a SpringHill Suites that was also designed by DesignCell Architecture. Guests of the 82,201 SF all-suite, residential-style hotel are afforded easy access to shopping and dining in the area.
With 104 spacious studio, one-bedroom, and large two-bedroom suites, the Newark Staybridge Suites offers a "home away from home" atmosphere for both single travelers and large families alike. Each suite features upgraded technology hubs, a seating area, a kitchenette, and modern bathrooms. The hotel also features a common area, including a large great room and den with expansive windows overlooking a lush landscaped courtyard, a warming kitchen and breakfast seating, a business center, a meeting room, the Pantry 24/7 convenience store, on-site guest laundry and a large fitness center. Outside, guests can enjoy the cozy fire pit and BBQ area with outdoor seating overlooking the outdoor pool. Indoor and outdoor bike storage is available for hotel guests as well as storage lockers on site for repeat business travelers to store belongings in between traveling.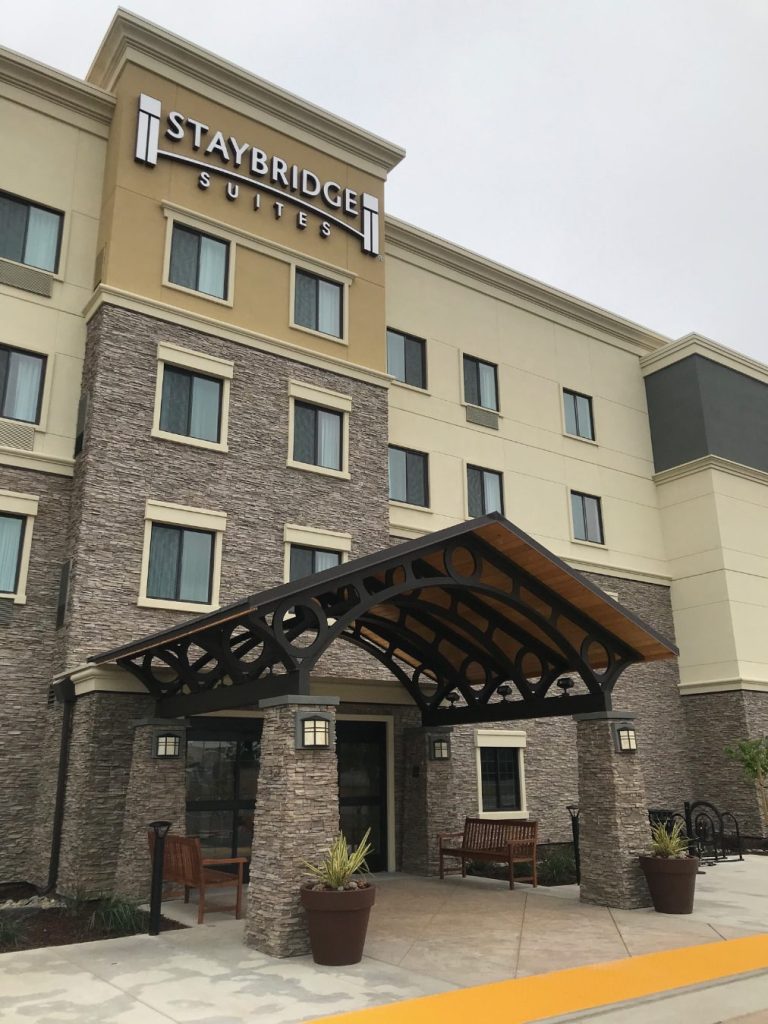 Staybridge Suites Newark California DesignCell Architecture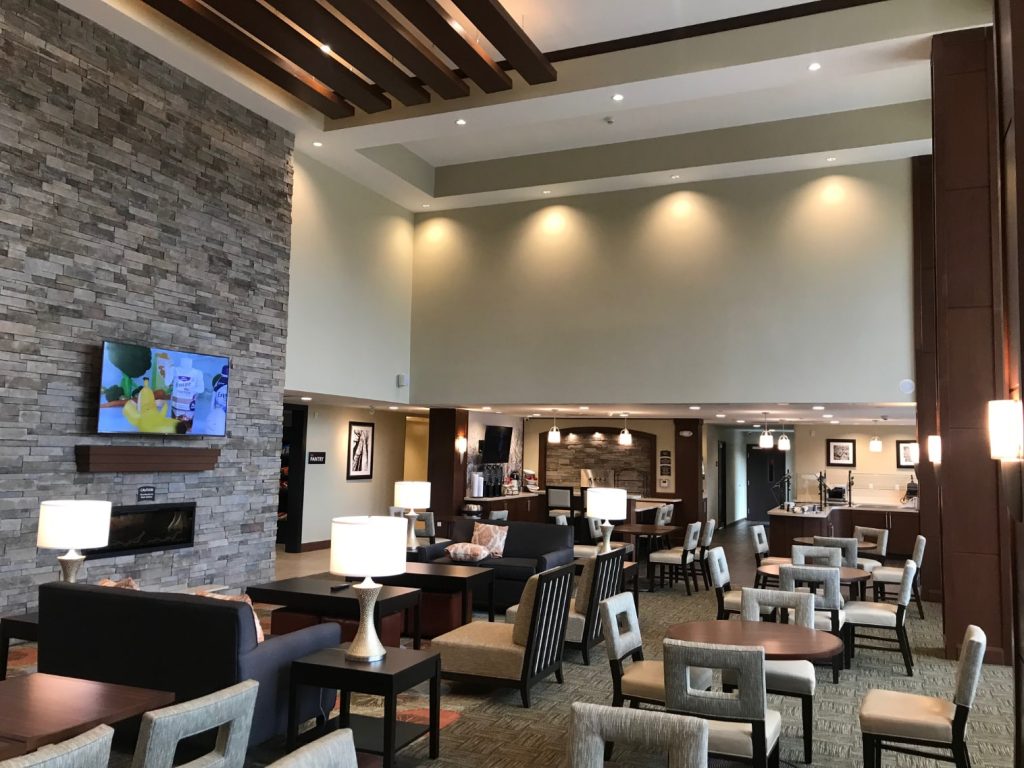 Staybridge Suites Newark California DesignCell Architecture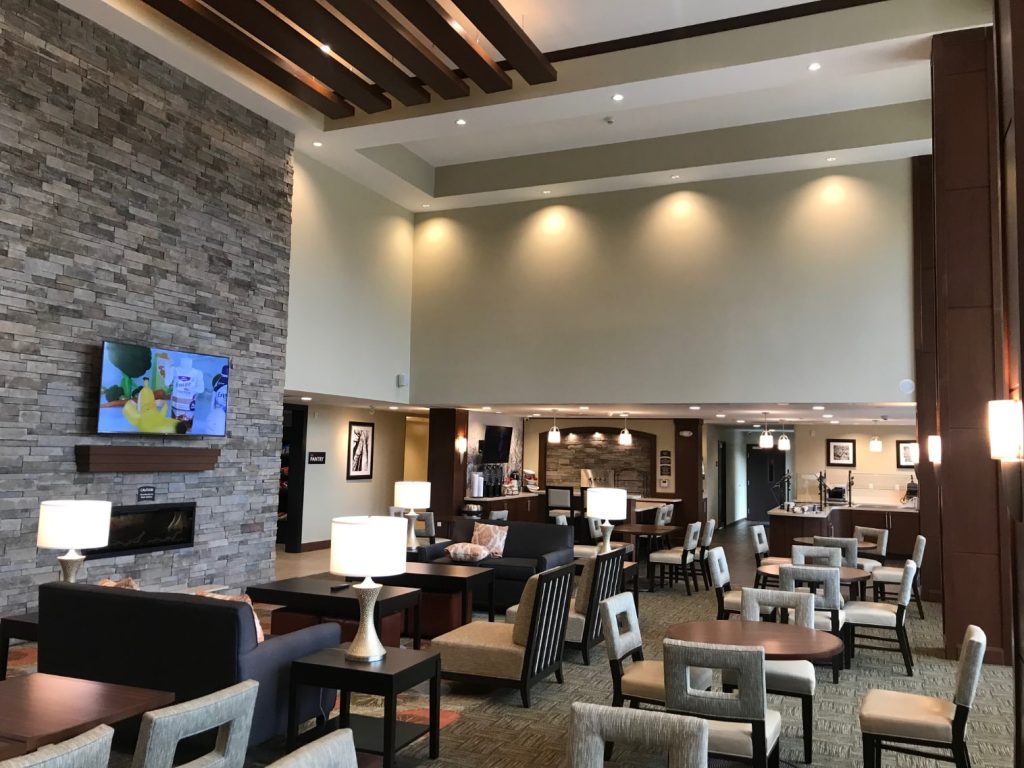 Staybridge Suites Newark California DesignCell Architecture