DesignCell Architecture is Sponsoring The Lodging Conference 2019
August 27, 2019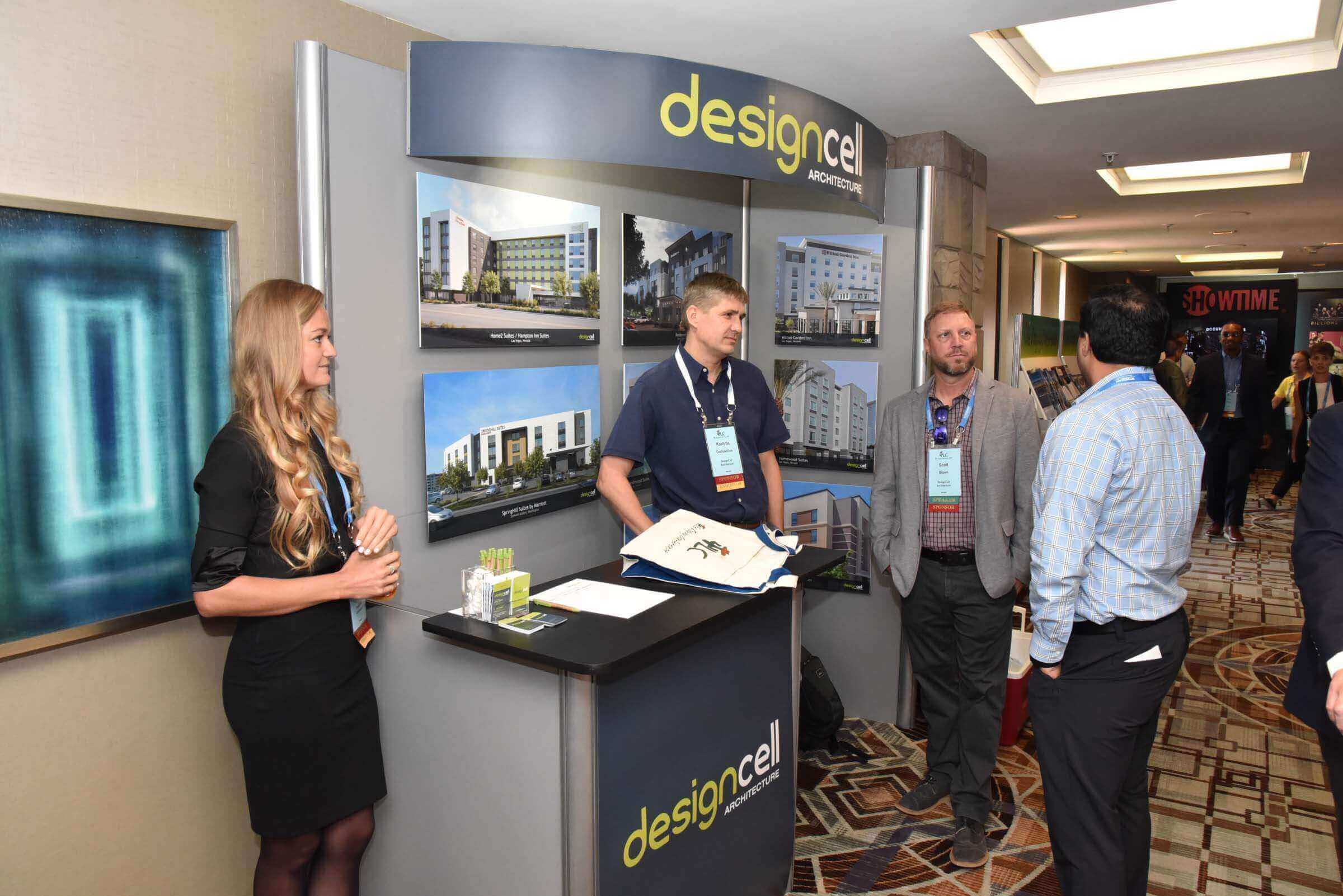 DesignCell Architecture is honored to once again sponsor one of the top hotel industry events in the world. We are proud to sponsor and participate in The Lodging Conference 2019, September 23 – 26, at the JW Marriott Desert Ridge in Phoenix, AZ. The conference, billed as a THINK TANK for attendees, brings together the most influential principals in the hotel industry to discuss issues and solve problems. Topics include: development, finance, franchising, management, construction, design and operations.
DesignCell will be both exhibiting and participating in a panel discussion at the conference. Be sure to stop by the DesignCell booth, #101 in the exhibit hall, to meet Scott Brown and Kastytis Čechavičius, Principals of DesignCell Architecture. We would love the opportunity to talk to you!
Scott Brown will also be a panelist for the 4:00-5:15 p.m. Think Tank on Tuesday afternoon (September 24th), entitled "Keep Your Hotel Open: Keys to a Smooth PIP or Remodel." Please join Scott and his fellow panelists to hear about their experiences in renovating an operating hotel and the requirements needed to complete the job on-time and on-budget without disruption to staff and guests.
Moderator: Jay Litt, Principal, The Litt Group
Panelists:
Scott Brown, NCARB, Principal Architect, DesignCell Architecture
James Carroll, President & CEO, Crestline Hotels & Resorts
Aaron Dearborn, President, Amerail Systems, Inc.
Gary Dollens, Global Head of Design/Product & Brand Development, Hyatt Hotels Corporation
Bakulesh "Buggsi" Patel, Principal, BHG Hotels
Dan Welch, Senior Vice President, Continental Contractors, Inc.
Visit The Lodging Conference 2019 to learn more.