DesignCell Architecture Breaks Ground On Residence Inn in Colorado
August 12, 2019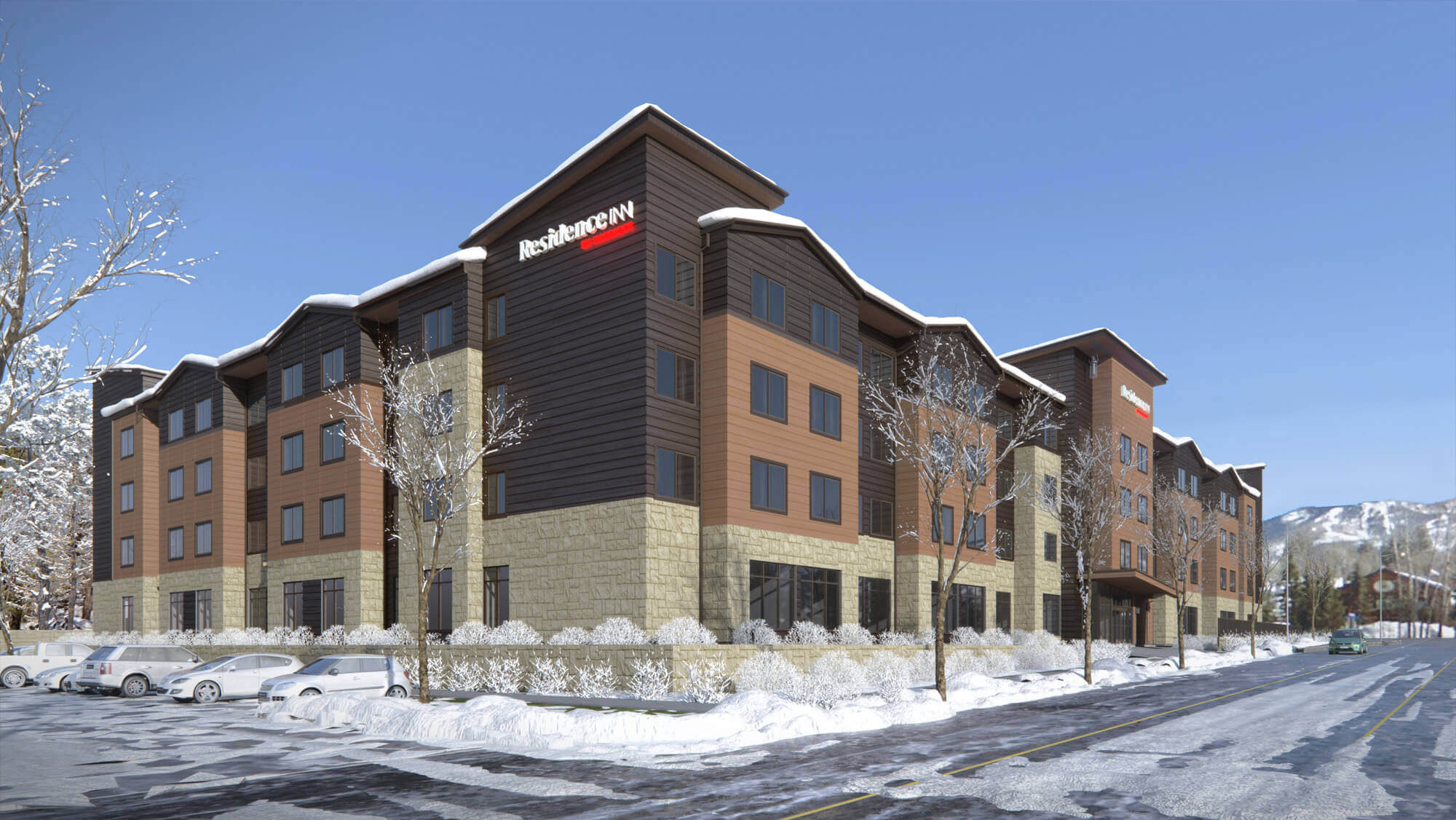 DesignCell Architecture is pleased to announce that we broke ground this summer on a Marriott Residence Inn in the popular ski-resort town of Steamboat Springs, Colorado. The hotel design of the four-story, 104-room, extended-stay hotel blends in nicely with the existing architectural theme throughout the town, featuring sloped roofs and a secondary front entrance for ski shuttle commuters.
"We are excited to partner with Marriott to bring the Residence Inn brand to Colorado's ski country," said Scott Brown, architect and principal at DesignCell Architecture. "We have worked closely with Marriott officials to ensure that this property meets the specific needs of the outdoor enthusiasts who will be visiting the area."
The hotel will provide guests with panoramic views of the nearby creek and surrounding mountains. It will also feature an outdoor pool and a hot tub.
Hotel Developer: Cypress 16, LLC
General Contractor: MCP Group