Celebrating Two Openings in Las Vegas: Holiday Inn Express and Candlewood Suites
September 14, 2020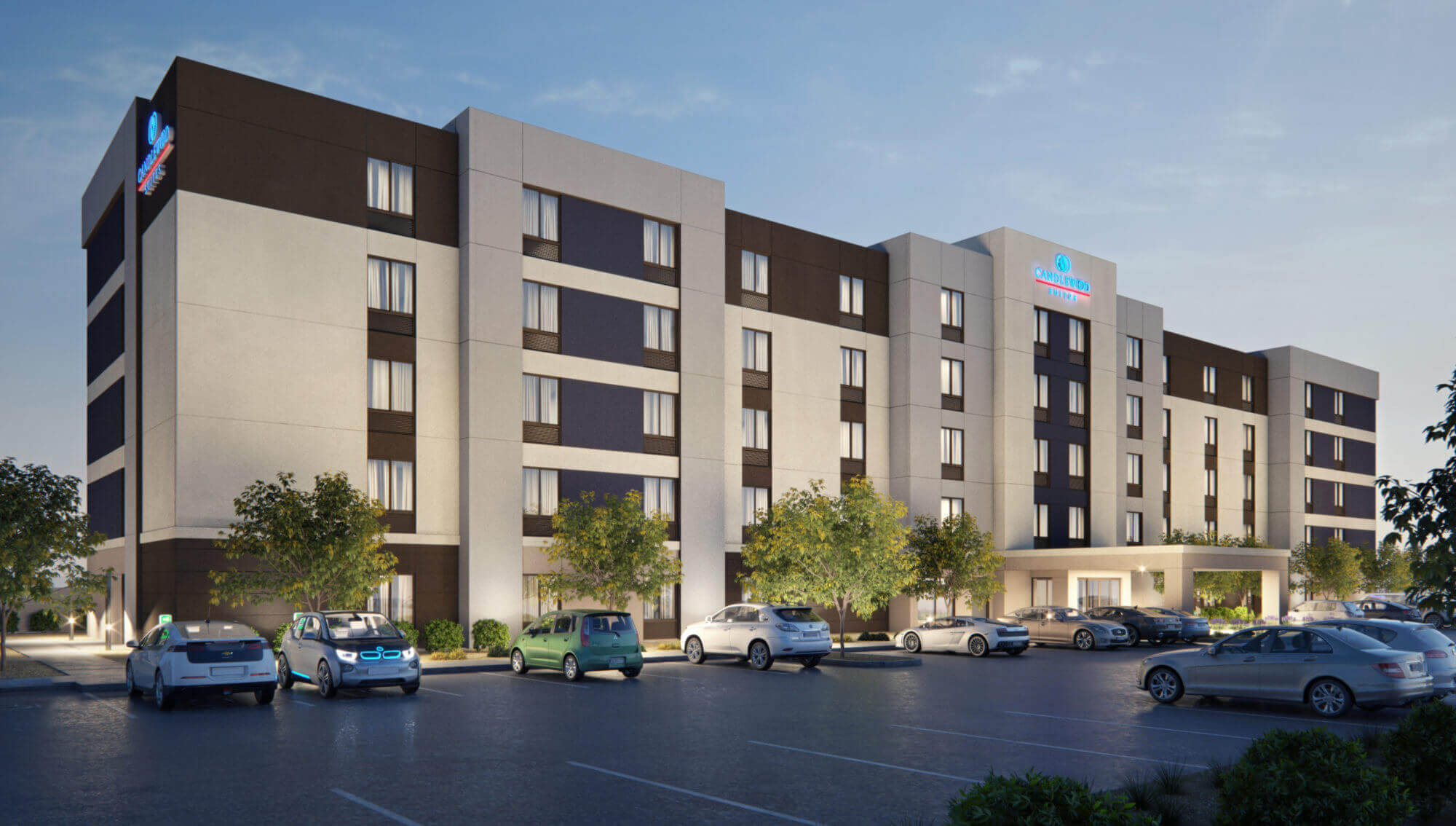 We are excited to announce the opening of two new IHG (International Hotels Group) properties in Las Vegas, a Holiday Inn Express on June 18th and a Candlewood Suites on July 16th. The two hotels sit adjacent to one another on a site nestled between McCarran Airport and the Las Vegas Strip, and are just a 7-minute walk from the MGM Grand Monorail Station. Though they operate independently of each other, the hotels share a pool and the parking lot.
The Holiday Inn Express, located at 175 East Tropicana Ave., is a 69,800 square foot, five-story structure. The extended stay property includes 121 guest rooms, an on-site fitness center, guest laundries, an Express Start Breakfast Bar and an outdoor pool which is shared with the adjacent Candlewood Suites.
The Candlewood Suites, which opened on July 16th, is located at 185 East Tropicana Ave. This modern 65,700 square foot, five-story structure is an early adopter of the updated Candlewood Suites prototype, which was released during the early phase of construction of this property. Once the updated prototype was released, DesignCell was able to meet with IHG and quickly modify the plans, incorporating as many of the new design elements as possible given the fact that construction had already begun.
This Candlewood Suites property has an end-loaded entrance and includes 122 spacious guest suites with full kitchens. In addition to the pool shared with the Holiday Inn Express, on-site amenities include laundry facilities, 24-hour Candlewood Gym, Lending Library, Lending Locker and the chain's signature convenience store, the Candlewood Cupboard.