Celebrating the Opening of the TownePlace Suites by Marriott Las Vegas North I-15
July 12, 2022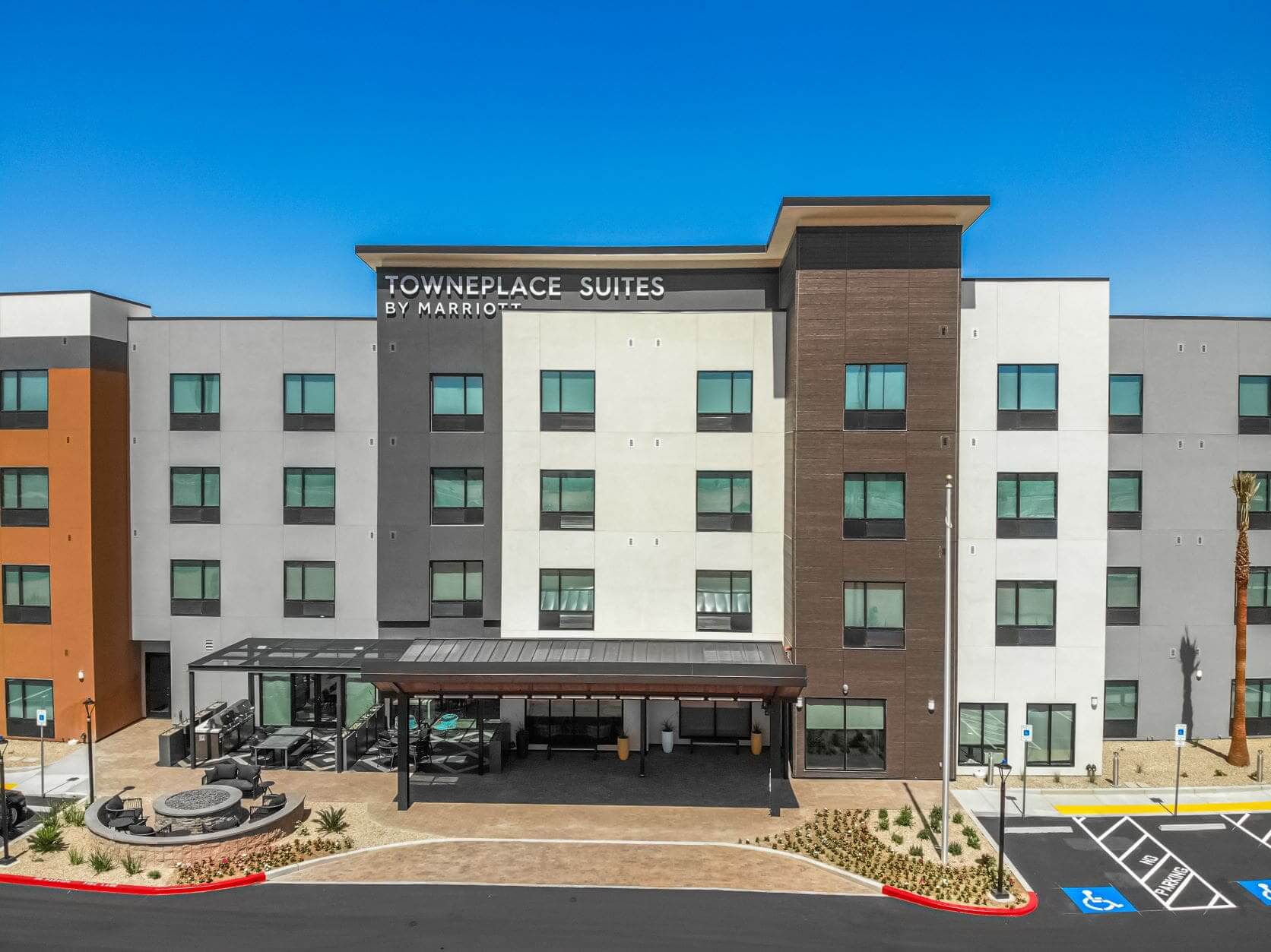 DesignCell Architecture is excited to announce the opening of the TownePlace Suite Las Vegas North I-15, a Marriott brand located at 4400 Nexus Way, North Las Vegas, NV. This extended stay hotel, owned and operated by Nigro Development, features the brand's modern and sleek design and is located in a prime location for festival goers and NASCAR fans.
The four-story all-suites property features 119 guest rooms with fully equipped kitchens. Of those suites, 98 contain showers and 21 have luxury tubs adding to the comfortable, inviting surroundings. The hotel includes a dining room (where complimentary breakfast is served), a state-of-the-art fitness center, a Flex Area for business meetings and other amenities typical of the TownePlace Suites brand. The outdoor space features a sparkling pool and spa adjacent to a spacious patio with barbecue grill and large fire pit.
Nestled off Interstate 15, the hotel is just 3 miles from the Las Vegas Motor Speedway and Nellis Air Force Base. It also provides easy access to Downtown Las Vegas and Las Vegas Strip, which are just a few miles south.
Due to its proximity to the I-15 Highway, this structure required enhanced noise protection to ensure that guests are not disturbed or disrupted by traffic noise.