Celebrating the Opening of the Staybridge Suites in Temecula, CA
April 29, 2021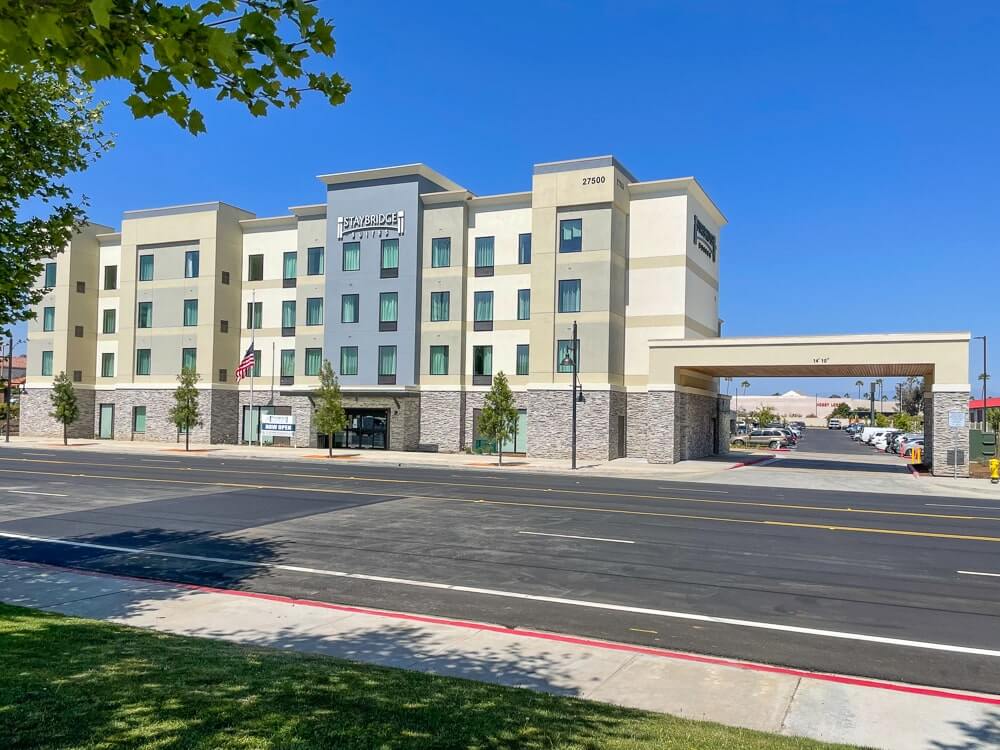 We are excited to announce the opening of the Staybridge Suites, an InterContinental Hotels Group (IHG) brand, in Temecula, California. DesignCell Architecture designed the 92,000 SF hotel, which is owned and operated by our long-time client, Tharaldson Hospitality Development. The hotel opened in March 2021.
Located at 27500 Jefferson Avenue, this four-story, extended-stay hotel features 106 one- and two-bedroom suites equipped with full kitchens. The property also features a heated outdoor swimming pool, guest laundries, and a state-of-the-art fitness center. The hotel offers guests quick and easy access to all of the local attractions in the popular tourist and resort town, including the Old Town Temecula Community Theater, the Pechanga Resort & Casino and the Santa Rosa Plateau Ecological Reserve.
Built adjacent to existing properties and sitting approximately 5 feet lower than the surrounding structures, the hotel required special planning. DesignCell developed a work-around to accommodate the difficult topography, eliminating the need for costly retaining walls. In addition, the property required 80% of the building's façade to sit directly beside the street.
Click here to view the project.