Celebrating the Opening of the Springhill Suites Irvine Lake Forest, CA
May 04, 2021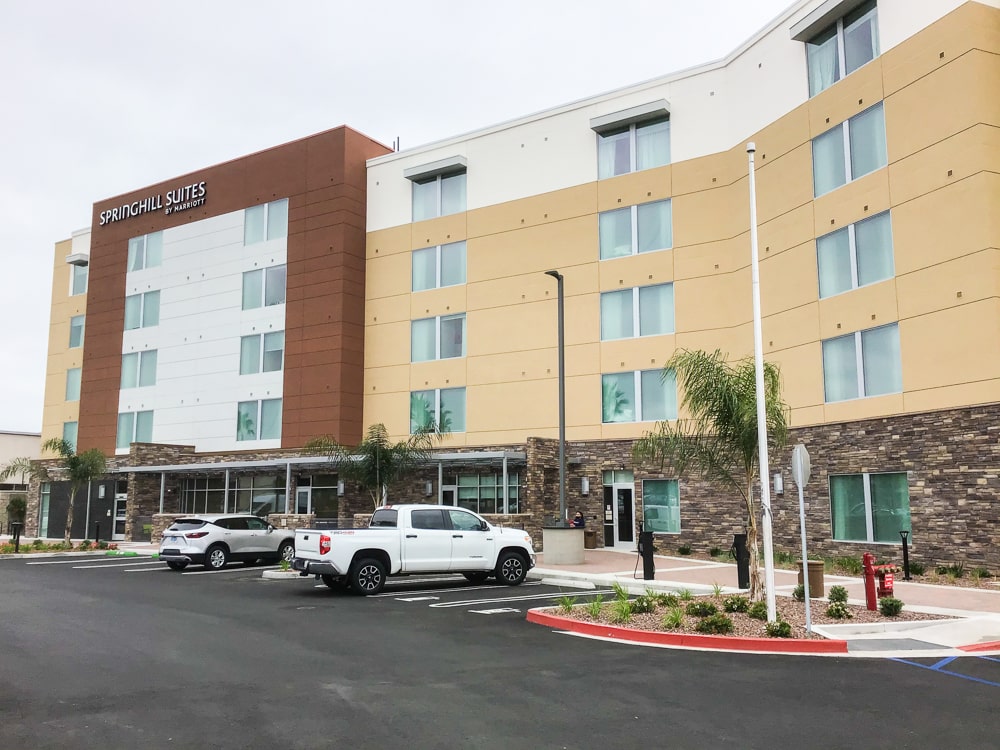 We are excited to announce the opening of the Springhill Suites Irvine Lake Forest by Marriott located at 23600 Rockfield Boulevard, less than 3 miles south of the Irvine Spectrum Center in Lake Forest, California. The 66,000 SF hotel, which is owned and operated by our long-time client, Tharaldson Hospitality Development, opened on April 9, 2021.
This Springhill Suites utilizes 5-over-2 construction, with a five-story, 66,000 SF building on top of a two-story, 35,000 SF underground parking garage. The luxury hotel features 102 all-suite rooms, a business center, fitness center, market, laundry, and an outdoor pit.
Custom fitted into a tight site within the newly redeveloped Gateway Center, the hotel design required special attention to accommodate the ramped, subterranean garage and entry. In addition, windows with increased STC levels were needed to minimize the noise level from the nearby on-ramp to the I-5 freeway. Finally, DesignCell incorporated cultured stone, fiber cement cladding, and a painted Exterior Insulation Finishing System (EISF) that complemented and enhanced the existing buildings of the surrounding commercial center.
The hotel is within walking distance to the restaurants and businesses within the Gateway Center, including Buffalo Wild Wings, DonerG Turkish & Mediterranean grill, Starbucks, Panera Bread, WaBa Grill, and more.
Time Lapse Video of Project: