Celebrating the Opening of the Residence Inn Loma Linda Redlands
October 21, 2021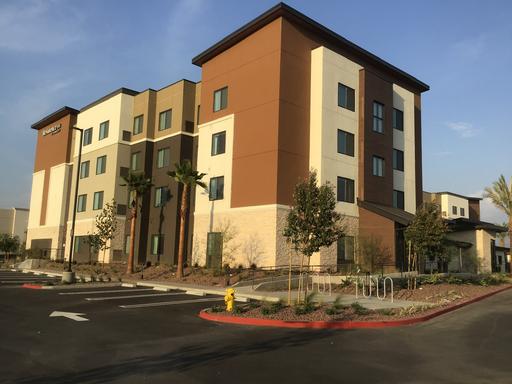 We are excited to announce that the Residence Inn by Marriott in Redlands, California opened on October 10, 2021. A DesignCell project, this 4-story, 81,833 square foot, extended stay hotel features 104 studio, one- and two-bedroom suites with several site improvements, including a new parking lot, an outdoor swimming pool, a sports court, an outdoor barbecue, and a fire pit. The property also features lush landscaping around the building.
The hotel is located on San Bernardino Avenue just north of the Mountain Grove shopping center, and is just a few miles from the Kimberly Crest House & Gardens Historical Estates.
A special thanks to Ron Davison, our project manager, and his team for completing the project.
Residence Inn by Marriott is the leading extended stay brand in the industry. The hotel is owned and operated by Tharaldson Hospitality Management.