Celebrating the Opening of Residence Inn by Marriott Steamboat Springs
January 14, 2021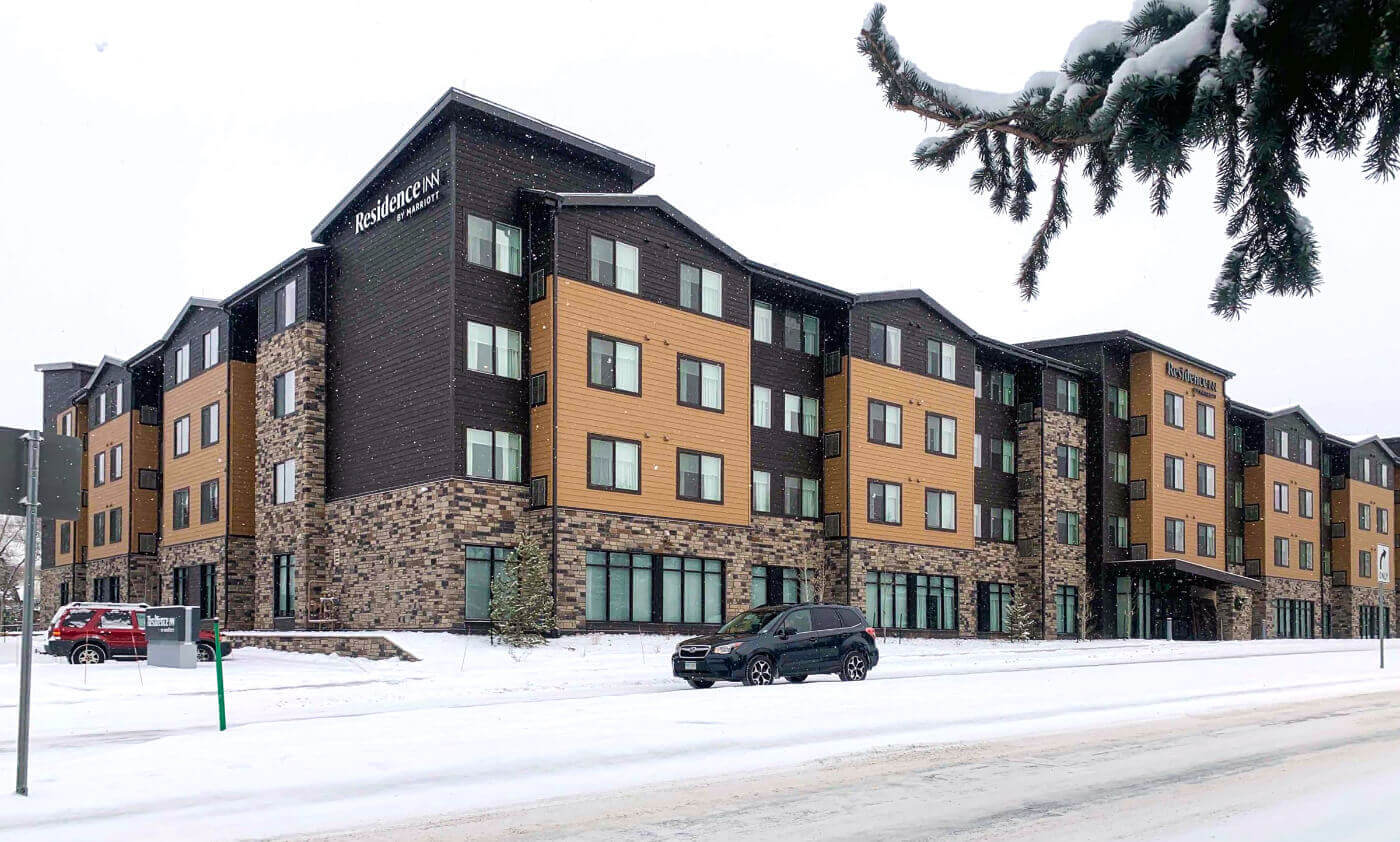 We are excited to announce the opening of our 35th hotel, the Residence Inn by Marriott in Steamboat Springs, Colorado. The 110-room hotel, developed by Cypress 16, was designed and built to fit the vernacular of Colorado's preeminent ski town. The hotel is located just minutes from restaurants, shopping, skiing, and biking/hiking trails.
This four-story, 78,900 SF structure was designed with sloped roofs and a second, street-side, main entrance with a small lobby to accommodate ski shuttle commuters. The all-suite property features studio, one bedroom and two bedroom suites, all containing fully-equipped kitchens, king-size beds and living rooms. Other hotel amenities include a storage area for skiing and biking equipment, a fitness center, full lobby bar, a heated, outdoor pool and a hot tub positioned to provide breathtaking views of nearby Fish Creek and surrounding mountains. Guests can use the property's public trails, which run alongside Fish Creek, to access the area's larger trail system.
Built on a relatively small, sloping site with many large trees, the hotel required special planning to accommodate as many trees as possible. Other considerations included the provision of on-site snow storage and the optimization of the views from all areas of the property.
Remington Hotels opened and manages this hotel and it is their first property in Colorado.
Featured in Forbes recently in an article about the Top New Ski Hotels Opening For The Winter 2020-2021 Season.0