Celebrating the Opening of our 40th Hotel Project: The Cottages at The Ranch at Death Valley, California
April 27, 2022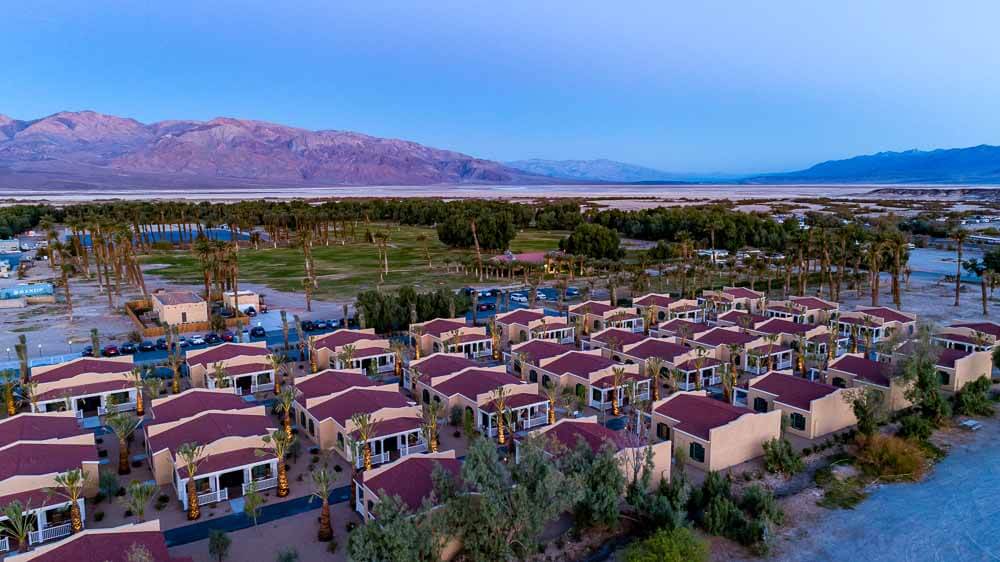 We are excited to announce the opening of our 40th hotel project: The Cottages at The Ranch at Death Valley, located in Death Valley National Park in California. The cottages, owned by Xanterra Travel Collection, are part of a multi-million dollar "renaissance" at the luxury resort, which opened to guests in January 2022.
DesignCell Architecture provided the construction documents and was responsible for construction administration for the cottages, which were designed by Architect Mark Nelson. 
The 80 cozy, one-bedroom cottages, including duplexes and 9 quadruplexes, share front porches and lush landscaping.
The cottage community, which allows pedestrian traffic only—no vehicles—is located within walking distance to restaurants, the general store and other attractions in The Ranch's Town Square. Golfers will also enjoy the convenient access to Furnace Creek Golf Course at Death Valley.
Four of the cottages also include Back of House, housekeeping storage and utility rooms. Parking is available in existing lots or in the new west parking lot.
Set along Highway 190, The Ranch at Death Valley is a modern, sustainable and energy efficient vacation destination that provides the perfect home base for exploring Death Valley National Park, the largest national park in the lower 48 states. The former working ranch – transformed into a luxury resort in 1933 – includes a 224-room hotel, the new cottages, and a classic town square featuring restaurants, bars, and shops designed in mission California architectural style.