Celebrating the Opening of Hilton Garden Inn Tempe
April 18, 2017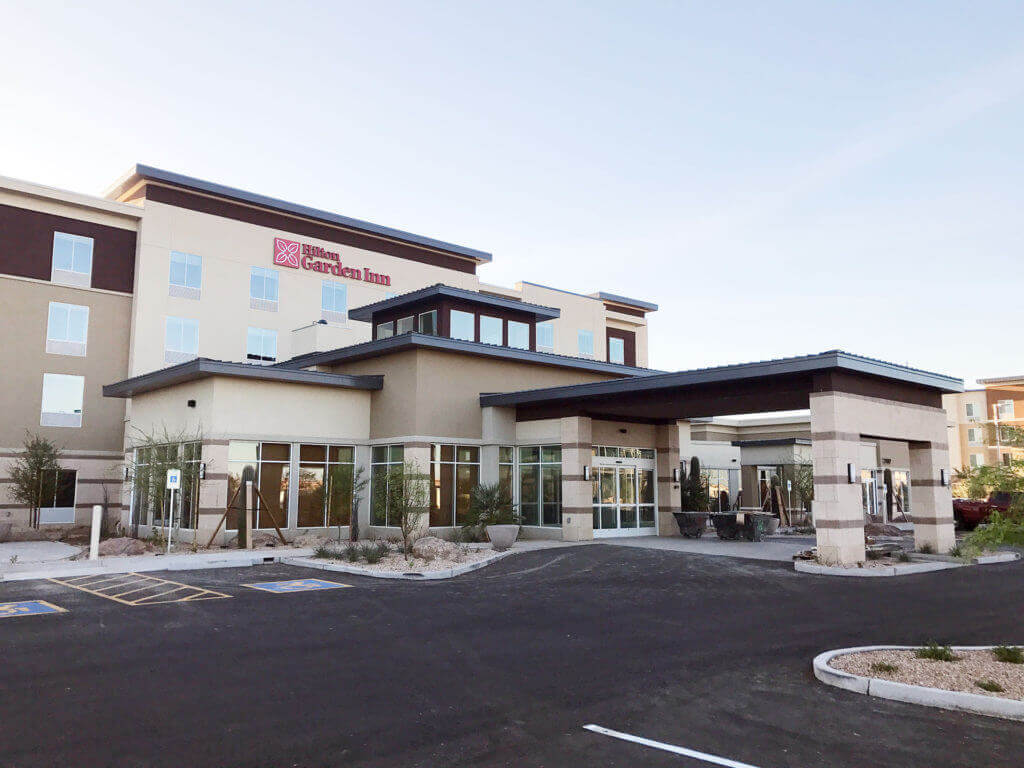 DesignCell Architecture announces the opening of a new Hilton Garden Inn, Tempe, Arizona.   This hotel is located on a shared site with a Hilton Homewood Suites off of the intersection of Loops 101 and 202 near the Tempe Marketplace and the Salt River.
Hilton Garden Inn is a four-story, wood construction facility of 125 rooms and 74,000 SF. The hotel exterior features modern roof lines and regionally appropriate materials and colors. The hotel offers standard rooms with a full kitchen for room service and a full-service restaurant on site. Additional amenities include a fitness room and outdoor pool.
This site is unique as it is located on a repurposed and environmentally mitigated construction waste landfill.  Both hotels were designed to release off-gases by being elevated 8-inches above the ground and through a specifically designed foundation system. This design provides a further layer of environmental protection. Upon build out, the site will also include office buildings, retail, and surface parking.