Celebrating DesignCell Anniversary and All Things Architecture in Lithuania
July 06, 2021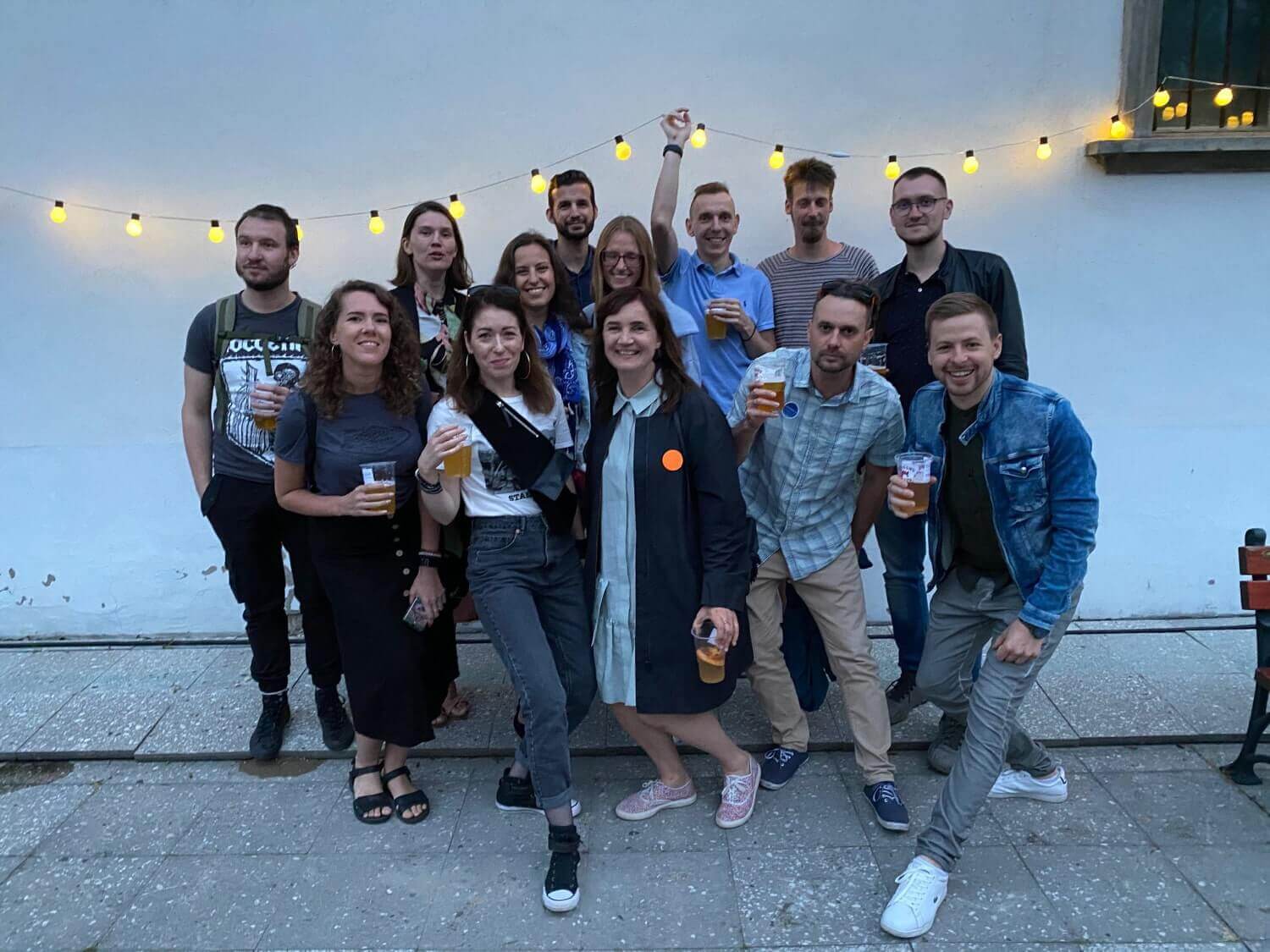 July marks an important milestone for DesignCell – the sixth anniversary of the opening of our Lithuania Office, our creative engine. The office, located in the capital city of Vilnius, is comprised of experienced, professional individuals and young talent, who foster a mindset of quality, collaboration, and continuous improvement. Our growing Vilnius team, which moved to a larger office in the city center last year, provides the majority of the training, design, and production work for the firm.
It is fitting that the anniversary of our Lithuanian office falls during July, as Lithuania celebrates architects and their works throughout the month. Our Vilnius team will have the opportunity to "talk shop" with their fellow countrymen and celebrate their profession on International Architects' Day and during the open architecture festival, Open House Vilnius.
"We look forward to these two events each year," said Simas Kazlauskas, Team Leader at DesignCell's Vilnius office. "It is always great to meet colleagues and participate in lectures and discussions about the challenges of today's designs."
International Architects' Day in Lithuania is celebrated on July 1st. The professional holiday recognizes the creativity and accomplishments of the architects that design and build the environments in which we live. The holiday also includes a design competition, with an award for design of the year and other prizes, and concludes with a barbecue party with live music.
Open House Vilnius, is held on July 3rd and 4th, is an open architecture weekend which encourages people to take an interest and appreciation in architecture of their local surroundings. The festival, which is sponsored by "Architektūros fondas," a not-for-profit public institution, celebrates the rich and diverse mix of architectural styles that mark the various eras of the country's capital city, including modern, post-modern and contemporary architecture.
During the festival, many of buildings noted for their architectural quality in the city are opened to the public, with guided tours provided by volunteers, the building architects and even residents of the buildings. This includes banks, embassies, hotels, fire departments, the national courthouse, government institutions and newly-built residential houses – most of which are not typically open to the general public.
Congratulations to our Vilnius team on their anniversary with DesignCell. We applaud your outstanding work and look forward to many more successful years to come!
Here are some fun pictures from last years celebrations!