Announcing the Opening of The Fountains at Surprise Center—Kansas City Royals Housing Facility and Development Center
April 06, 2022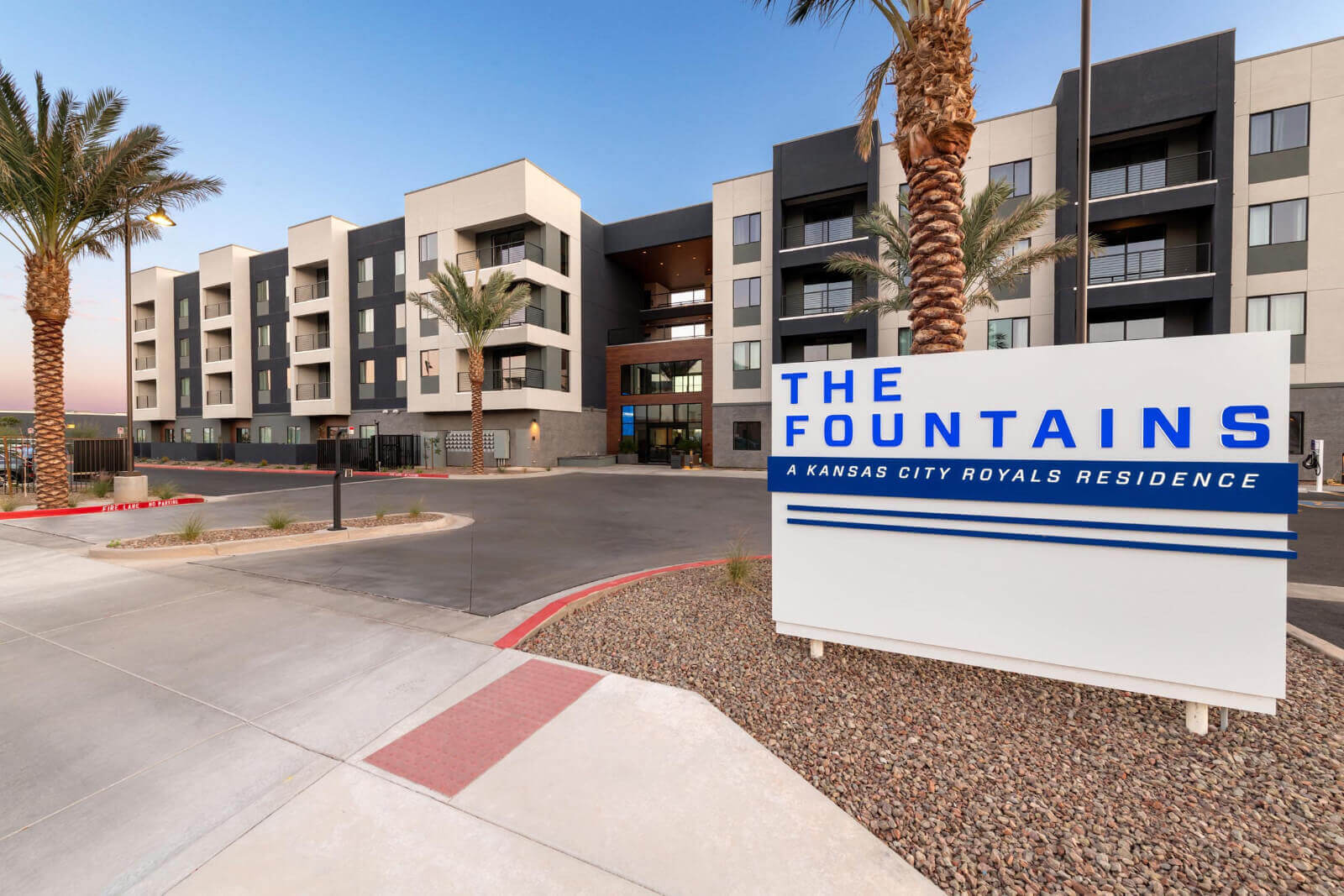 We are excited to announce the opening of the second Major League Baseball spring-training housing complex designed by DesignCell. The Fountains, owned by Pro Housing and Boyd Communities, is a multi-family housing development that serves as a spring training housing facility and development center for the Kansas City Royals. The complex, located across the street from the training stadium in Surprise, AZ, opened in November 2021.
"The Fountains complex includes resort style amenities and was designed with specific spaces in mind to rapidly improve player development such as classrooms, training room and nutrition station," said Scott Brown. "The Royals' players and management are very pleased with the facility; it is always gratifying to see a design that starts out as a simple sketch come to life and make an immediate impact for the end user."
Drawing its name from the team's hometown—Kansas City is known as the "City of Fountains" for its 48 operating fountains throughout the city—The Fountains complex is a four-story, 83,000 SF structure that includes forty-five 2-bedroom apartments, two 1-bedroom apartments, a large multifunctional common area/clubhouse, a classroom, conference rooms, meeting spaces, a coach's lounge, a café, a nutrition station and a game room.
Outdoor amenities include a pool, BBQ cooking areas for both players and coaches, a covered lounge area, surface parking and storage spaces.
According to a recent article published on MLB.com the Royals players are grateful to be staying in a place that feels like home during spring training. Read what the players and coaches have to say about the complex.